A woman has paid $1000 in a boosted Instagram post to appear in her ex-boyfriends demographic, meaning he will have to continually see her.
Revealing the information to her 1.5million followers on TikTok, Andrea Russett said in the video caption, "The time I paid $1,000 to have a selfie of myself promoted on Instagram directly to my ex's demographic, so he had to constantly see my face."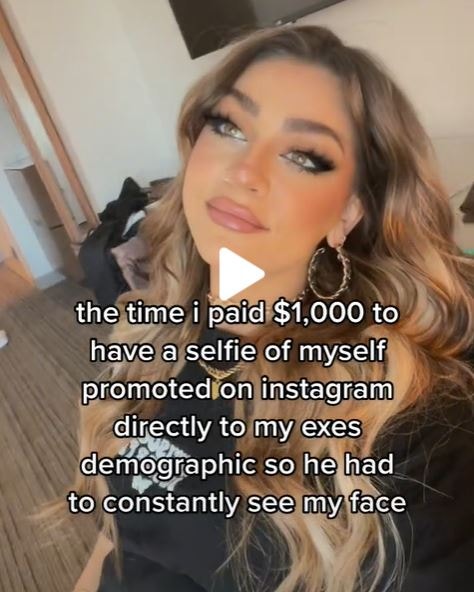 In the comments, her followers point out that she can write it off as a business expense, with others applauding its genius.
Many of her followers were calling out to see the image that Russett boosted, so they could find out if they had already seen it or not.
The post on TikTok, revealing the revenge, has gained almost 1-million views, 149k likes and over 300 comments.