When you hit your thirties, you start to wonder how you got so out of touch so quickly. You don't know any of the bands in the Triple J hottest 100 anymore; you have to have a water chaser after every drink, so you don't feel like crap at brunch the following day, and emojis don't mean what they used to.
For 30-year-old Millennial, TikTok user and college student @GenWhyScarlett, she has found herself getting schooled at school by the Gen-Z students sharing the dorm. Sharing a video on TikTok, @GenWhyScarlett educated Millennials on some of the lesser-known meanings of some of your favourite emojis.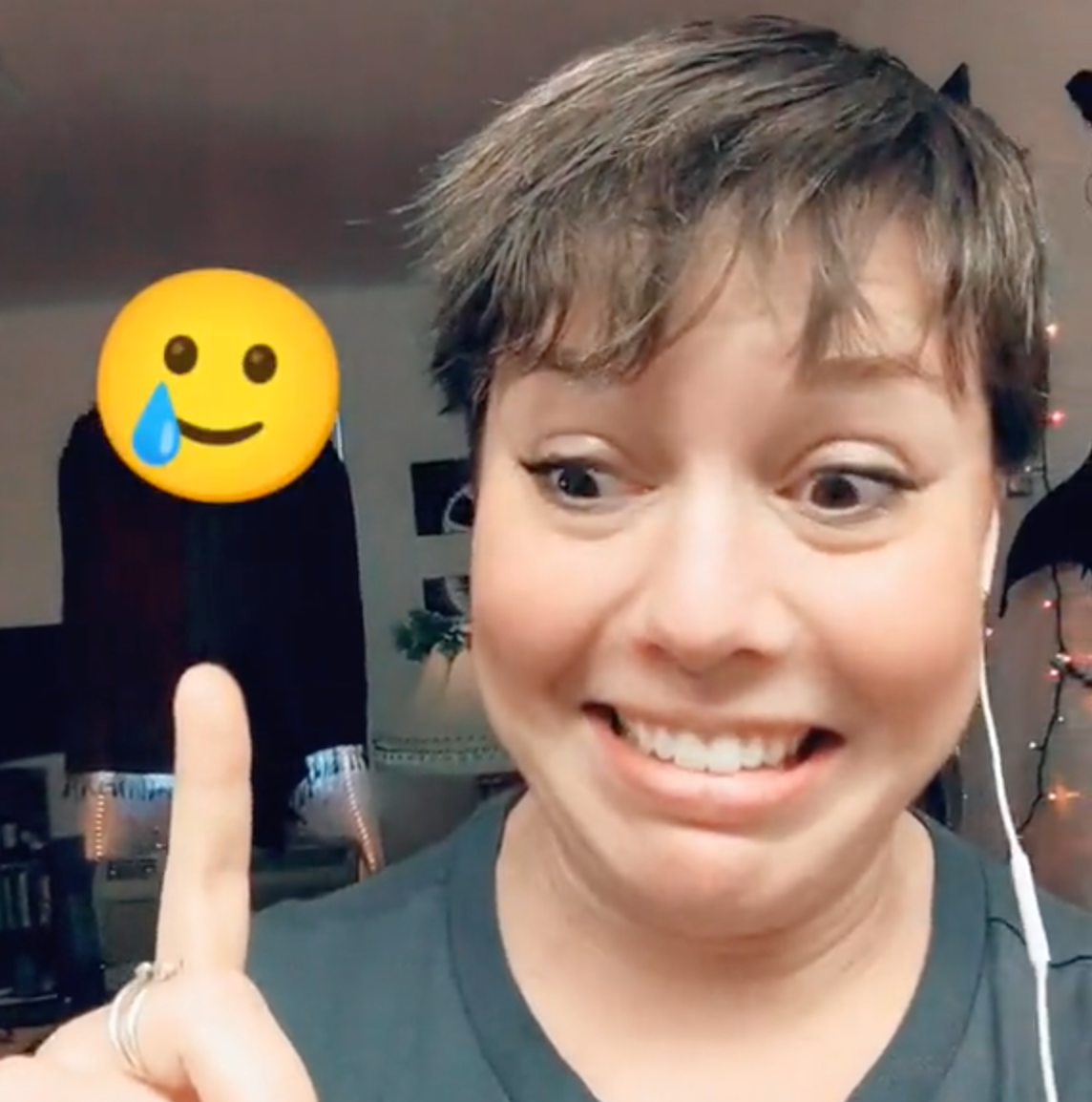 👍 Thumbs up
Harmless right? Wrong! Apparently, the old thumbs up is very passive-aggressive these days.
🥺Pleading Face
This cute little face means 'innocent' and can take a sharp right turn and mean 'horny'. What happened to the good old eggplant days?
👉👈 Backhand Index Pointing Left/Right
These two emojis together mean 'ashamed' or 'shy'. But this can also mean 'horny'.
🙃 Upside-Down Face
It Means FML (f my life). Enough said.
😅 Grinning Face with Sweat
This one means 'I'm stressed, but it's fine'. I guess a bottle full of emotions would be too detailed for an emoji…
🥲 Smiling Face with Tear
Brace yourself, according to @GenWhyScarlett and the Gen-Z students from the School of Art and Design in Savannah, Georgia.. This one now means 'I'm killing myself tonight'.
🍒 Cherries
It's no secret what 🍆 is commonly used for. It appears that cherries have now been pulled into the innuendo world of emojis. Apparently, it now means 'titties'.
Check out @GenWhyScarlett's full video here, you might learn a few more!