It's not often you see a young male passionate about crocheting. But for 24-year-old New Yorker Calvin Lee, he has taken it to the next level!
Documenting his adventures on TikTok since 2020, Mr Lee shares his passion for the yarn in a journey that will warm your heart and your head.
"I really don't see a lot of young men or young adults crocheting because they think it's a hobby for old people," Lee says. "But it's not! So hopefully, when [people] see my content on TikTok, they will be inspired to crochet."
Using his newfound following on the platform to educate and teach people about his hobby, at the start of this year, Mr Lee set himself a challenge. To make 100 beanies for the homeless, all while live-streaming it.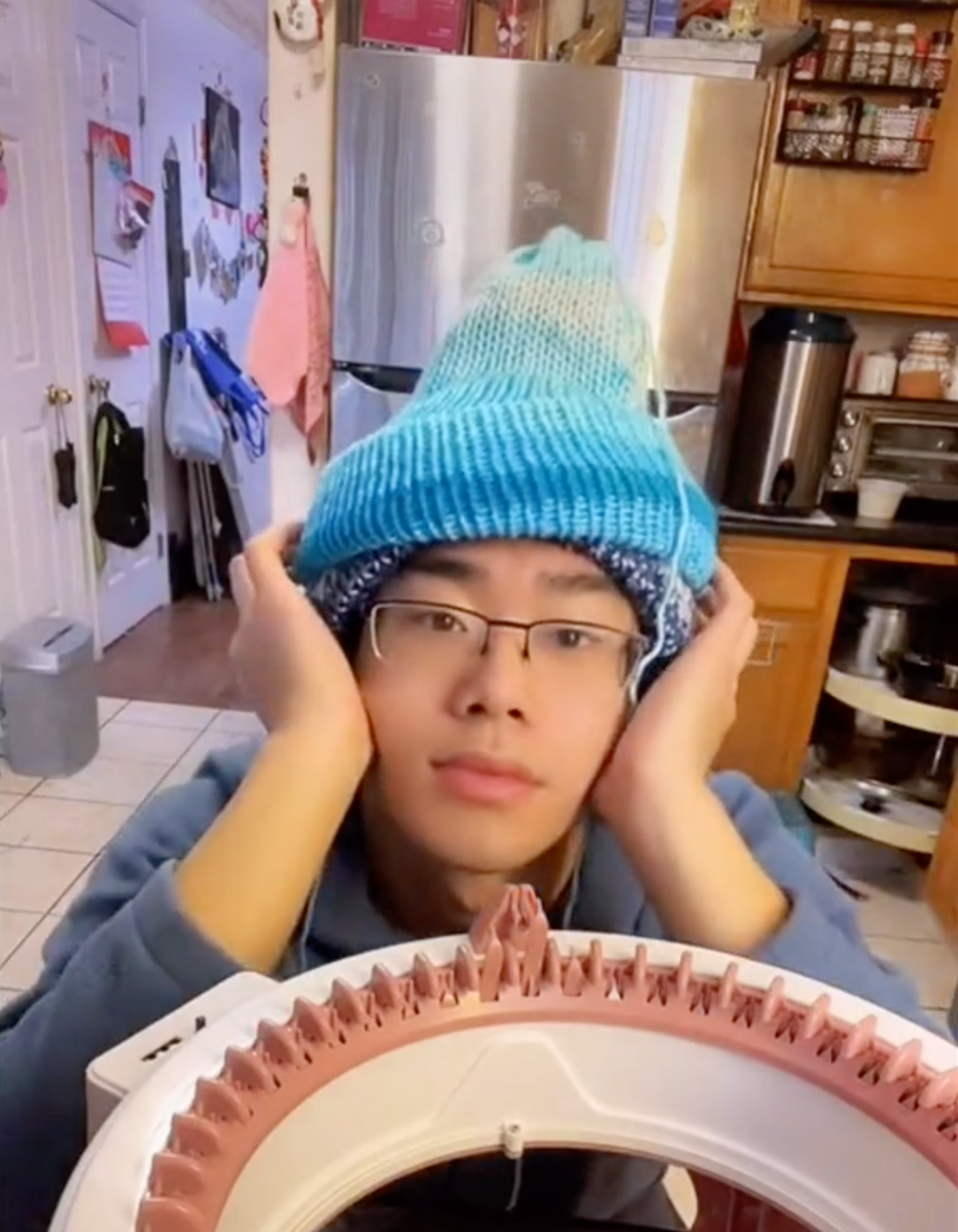 In just 17-days, Mr Lee achieved his goal. In a TikTok video now with more than 3.8 million views, he hits the streets of New York, starting at 34th street and walking up to Time Square's 42nd street, handing out his beautiful handmade creations.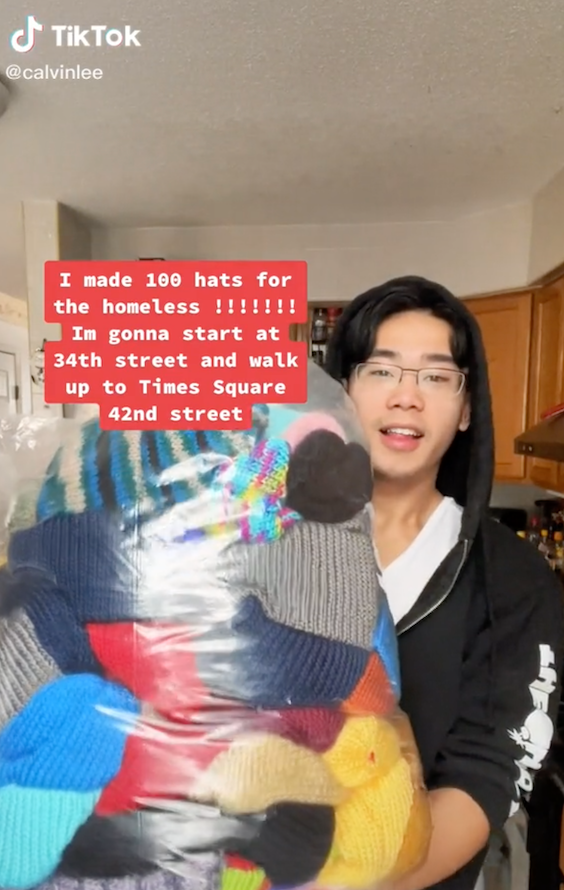 But Mr Lee isn't the only kind person at work here. With the generosity of his audience, followers donated yarn and money to the cause, helping him fund the project and get the beanies made quickly.
"I hope people will start helping out the homeless in their neighbourhood," he says." If we all help the homeless out, maybe it will cause less hate and drama in this world."