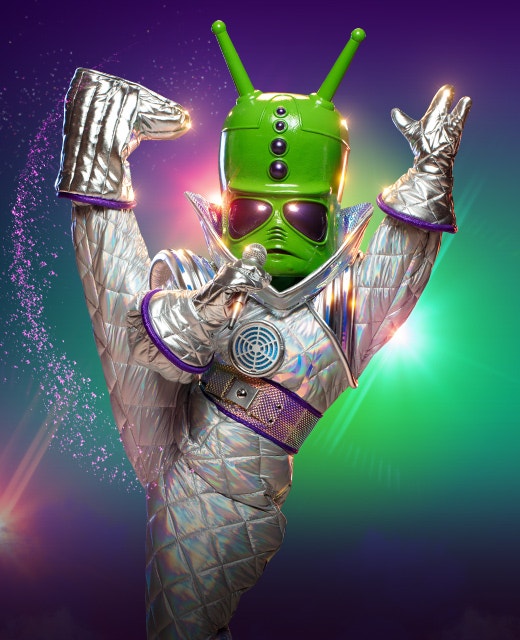 Alien
Clues
"I'm the Alien because people think I appeared out of no-where but I trained for years to achieve my dream. As aliens should, I arrived in a stunning flash of lights and sound. It felt like the world's eyes were all on me - and for a time I truly loved the attention. I came in peace, only wanting to please, but suddenly I was the one being probed. In the end it was just too much for a young alien to bear, so I beamed myself away. But tonight, I'm back and I'm going to do my extra-terrestrial best to spice things up"
"When you pursue your dreams, success will follow and a lot of heavy metal came my way"
"I'm out to impress, playing the cute and talented extra-terrestrial. It worked for ET, why not me? But what's really exciting, is the panels confusion over my career. I hit the heights after my huge competition win. But dropped almost as fast as it started. This made a young alien very sad. After years I decided to return serve, as my home will always be down-under where absolutely everybody knows me. I hope my lessons will be learned by younger generations, but will they? I go back and forth on that. I want to win The Masked Singer, this is my chance to shine again"
"In bars all around the country there is a drink named after me"
Who?
Despite a performance that was out-of-this-world, Australian singing-sensation Nikki Webster was voted out on tonight's episode of The Masked Singer Australia.
Nikki put the extra in extra-terrestrial, bringing the judging panel and audience to their feet with her energetic and animated rendition of 5 Seconds Of Summer's smash-hit 'Youngblood'.
See the extended interview with Nikki after she was unmasked