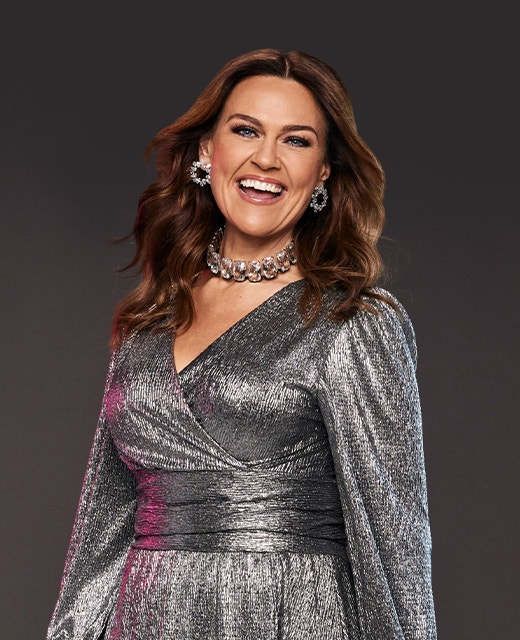 Chrissie Swan
For over nineteen years, Chrissie has graced Australian television screens and radio airwaves, showcasing her knack for the spoken word, her off the cuff antics and her down to earth personality.
Chrissie is one part of the ACRA award winning NOVA100 Melbourne breakfast show, Chrissie, Sam and Browny. During her long and successful career on radio she has taken both the Chrissie, Sam and Browny show and Melbourne's Mix 101.1 breakfast show with Jane Hall, to number one in Melbourne.
She is a pioneer in the reality TV world where she was the runner-up in the reality TV phenomenon Big Brother in 2003 and more recently joined the cast of Celebrity MasterChef Australia in 2021. In 2010 Chrissie joined Network 10's new morning chat show, The Circle, alongside Yumi Stynes, Gorgi Coghlan and Denise Drysdale.
The Circle was honoured with three TV Week Logie nominations in 2011 and Chrissie won Most Popular Female Presenter as well as receiving a nomination for the highly prestigious Gold Logie.
In 2012 and 2013, Chrissie hosted Can Of Worms on 10 and was nominated for a 2013 Logie for Most Popular Female Presenter. In 2015 Chrissie spent six weeks in the South African jungle on the inaugural season of I'm A Celebrity… Get Me Out Of Here!, placing third in the series and winning hearts all over Australia for her candid approach to life.
She published her first book in 2015, Is It Just Me? (Confessions Of An Over-Sharer).
In 2017 she co-hosted both The Great Australian Spelling Bee and Find My Family for Network 10. A gifted writer who happily over-shares the amusing and sometimes challenging realities of day-to-day life for many working mums in Australia, Chrissie was a regular columnist for Sunday Life and Good Weekend, and for News Limited's Weekend magazine.
In 2022, Chrissie stepped up to The Project desk during Carrie Bickmore's European adventure, hot off the back of hosting the first season of Would I Lie To You Australia.
Chrissie is a committed parent to her three beautiful children and is an ambassador for Priceline, Lortsmith Animal Hospital and Foodbank.