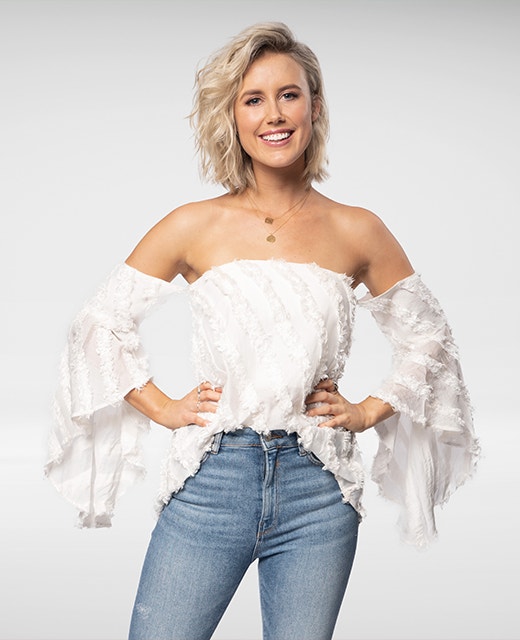 Olivia Phyland
Whether she's surfing, singing, or dancing like nobody's watching, Liv Phyland has energy to burn. This fresh-faced beauty with a cheeky sense of humour, has won herself a legion of fans with her honesty, positivity and spontaneity.
Liv made her television debut in 2011, when she became the host of ABC3's flagship show Studio3. Since then she has appeared in her own show Liv on the Edge and MC'd events such as the Fun4Kids Festival, Cyber Safety Summit, The ARIAs red carpet and St Kilda Festival.
In 2015, Liv made the jump to host The Loop on 10 Peach alongside Scott Tweedie, who she's affectionately adopted as her work husband.
With a degree in Psychology and Nutrition under her belt, she is a certified health coach who spreads positivity and educates young girls on how to love and take care of themselves with her Girls Who Glow initiative.
From spontaneous road-trips with her friends to surfing the gnarliest waves around - nothing gets in the way of Liv and a new adventure.