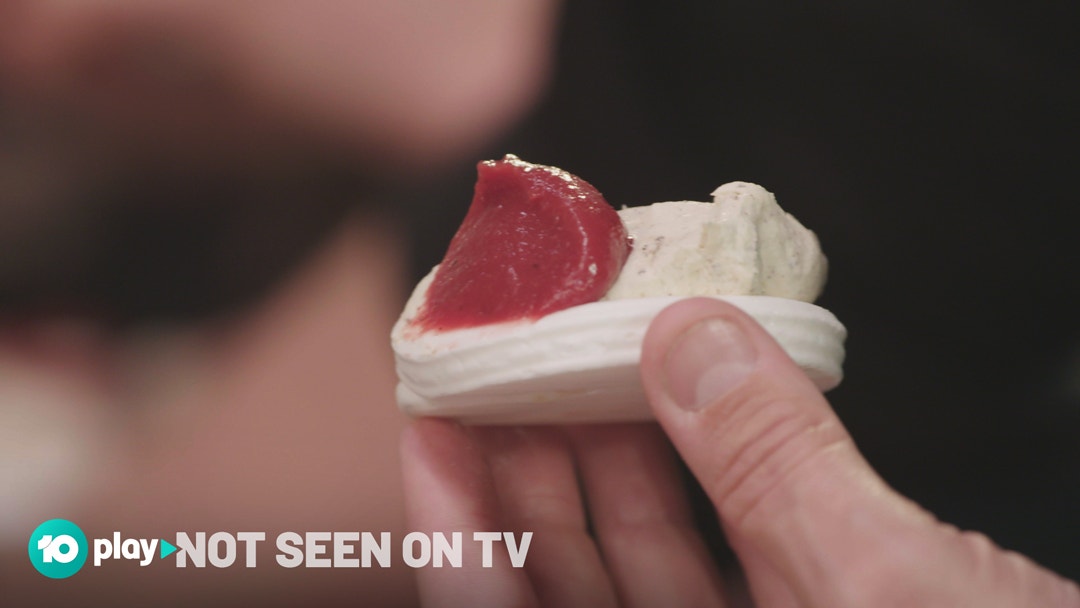 Steps
Steep wattleseed, put ground wattleseed in a small bowl, add 1 ½ tbs boiling water (to swell) and set aside to cool.
Whip cream until stiff peaks, fold through wattleseed and set aside in fridge.
Place quandongs or raspberries in saucepan with 1 1/2 cups water. Simmer over medium heat until reduced by half. Add caster sugar and simmer for 5 minutes or until thickened.
Add jam and simmer for a further 3-4 mins ( TIP: You can use a handheld blender to process this mixture for a smooth textured sauce)
To serve, top each meringue case with the wattleseed cream and drizzle with the quandong sauce.