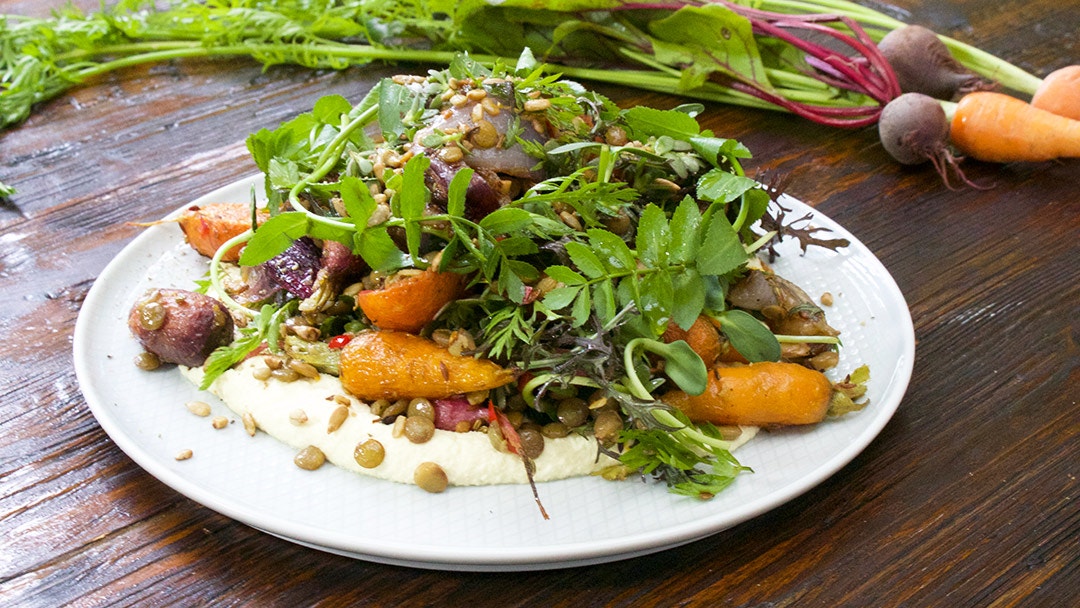 Steps
Salad
Preheat oven to 180C.
Toss vegetables with fennel, cumin and 2 tbs of the olive oil. Season generously and roast for 15 minutes until tender. Remove from oven and set aside.
Preheat a heavy based frypan over medium heat. Add remaining oil, lentils and chilli to warm through.
Add vegetables along with seeds and coriander. Season then stir gently to combine.
Present on a large platter with a few spoonfuls of macadamia cheese (see recipe below) and scatter over Lebanese cress if using.
Macadamia Cheese
Blend everything until smooth.