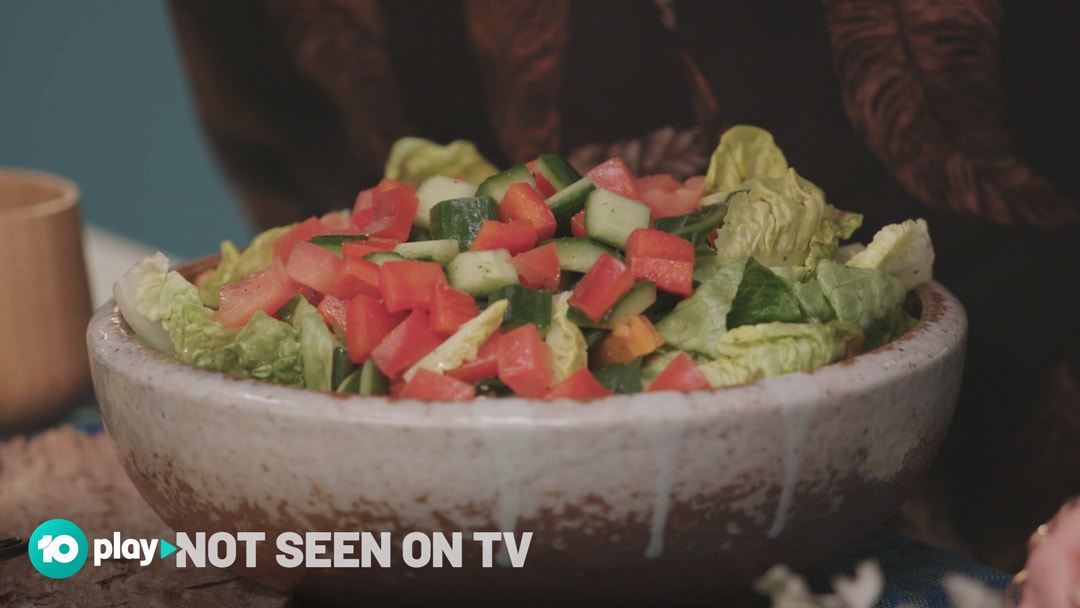 Steps
For the bush vinaigrette, combine ingredients in a screw-top glass jar and shake well to combine.
Separately blanch carrots, broccoli, cauliflower, green beans and warrigal greens until just tender. Refresh in iced water, drain.
Put the lettuce in a large bowl. Fold through diced capsicum, tomatoes & cucumbers then the vegetables & Warrigal greens. Season with vinaigrette, to taste.