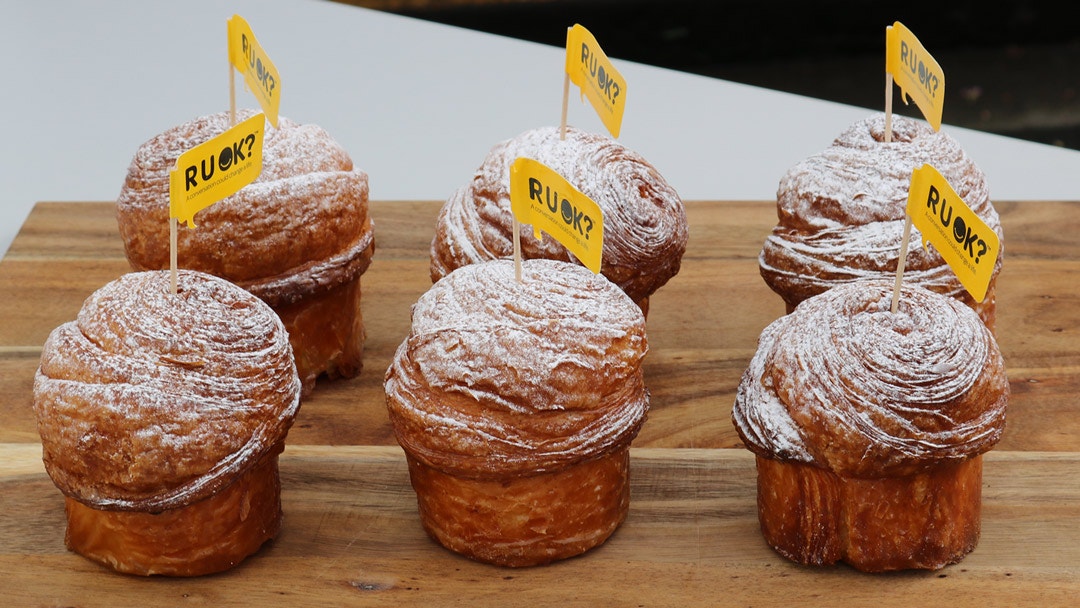 Steps
For the vanilla butter, combine butter, vanilla seeds and icing sugar in a bowl until combined. This has to be very soft but NOT MELTED. Grease a 6- hole jumbo muffin pan.
Unroll the semi-thawed pastry and place flat on the bench, dusted with flour.
Using a pastry brush, brush a very thin layer of vanilla butter evenly all over the dough. Once finished, start rolling the dough from one end to the other, as tight as possible, into a firm roll.
When done, cut the roll in half lengthwise with a sharp knife. With the cut side facing outward, twirl the half dough roll into horseshoe shape and tuck the ends into the pan – they should be high and not be too tight, so the can still expand a bit. Repeat with remaining dough and vanilla butter.
Preheat the oven to 200°C fan-forced. Bake the cruffins for 25 – 35 minutes until golden brown and cooked through. Let cool slightly on a wire rack, then dust with icing sugar.
Notes
Combine your love for muffins and croissants with Miguel's 5-ingredient vanilla cruffins recipe.