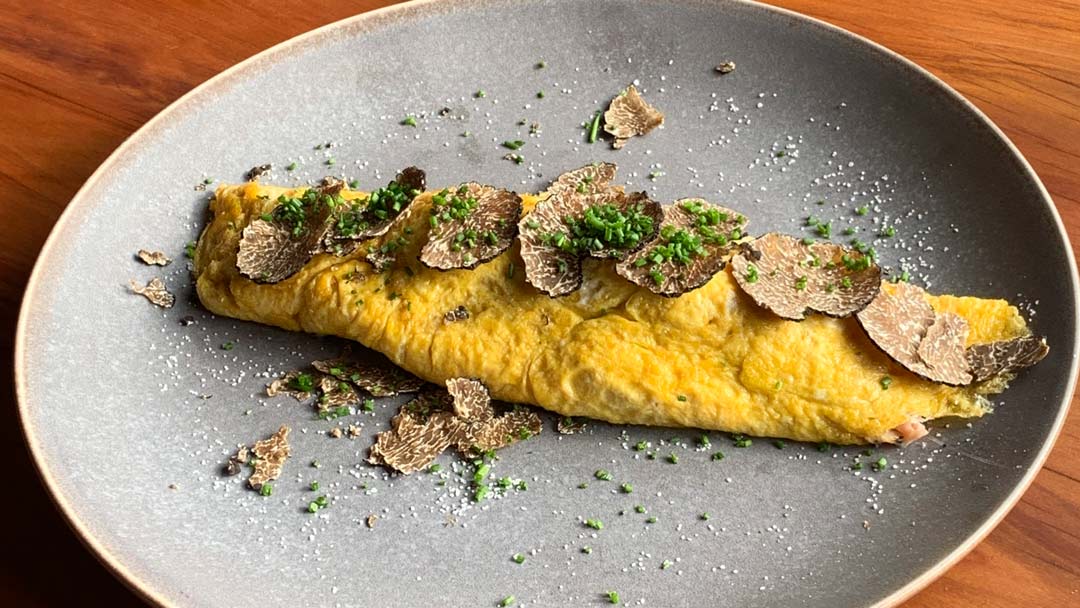 Steps
Heat a medium non-stick frypan over medium heat. Whisk eggs in a bowl until combined and smooth.
Add butter and olive oil, cook until foaming but not browned. Add eggs, season with salt and pepper. (truffle salt if using)
Stir with back of a fork whilst moving the pan in a circular motion, breaking up any air bubbles as they form. Stop stirring once eggs start becoming loosely scrambled. Gently swirl the top surface of egg evenly across the pan.
Finely grate truffle cheese over omelette, add torn ham and allow to cook for 1 minute. When eggs look creamy on top and set underneath, remove from heat. Tilting the pan away from you, gently fold one edge over egg, approx. one-third of the way across, carefully slide onto a plate continuing to roll omelette over itself, forming a loose cylinder, seam-side down.
Finely shave fresh truffle over the top and garnish with chives.