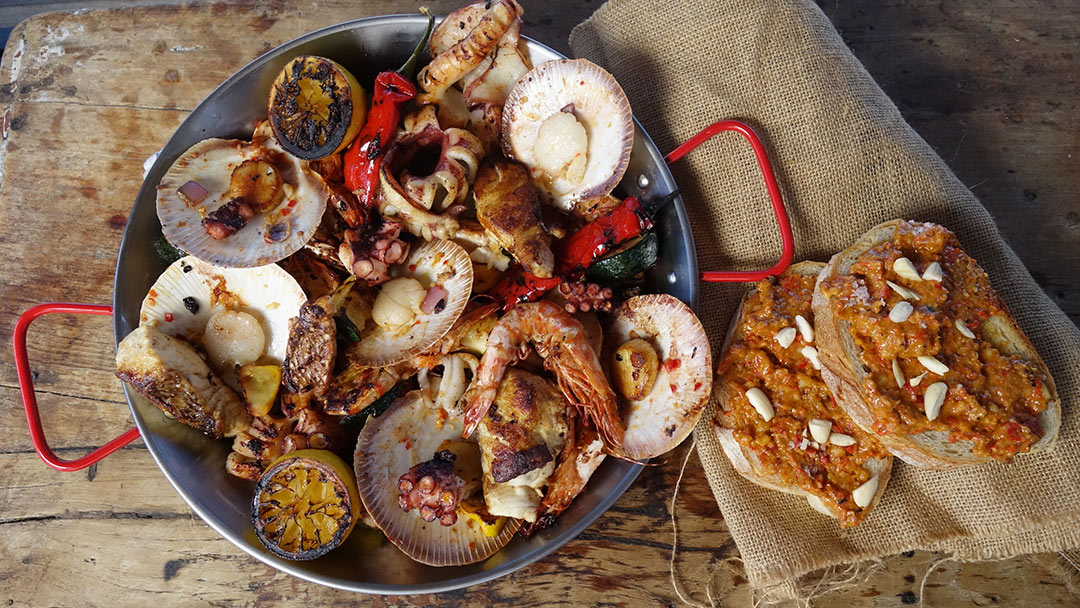 Ingredients
Capsicum and chilli paste
Steps
Preheat BBQ to maximum heat.
Make marinade by combining garlic, ginger, chilli and extra virgin olive oil in a large bowl.
Toss the seafood and vegetables in the marinade and spread all out onto the preheated BBQ. Cook until charred and cooked through.
Squeeze lemon juice over the cooked seafood and vegetables and season.
Arrange the cooked seafood on a platter, picking out the charred chilli and capsicum.
Using a mortar and pestle, pound together the charred, capsicum, chilli, blanched almonds, garlic cloves, lemon juice and olive oil to form a paste.
Serve the paste with the BBQ seafood.