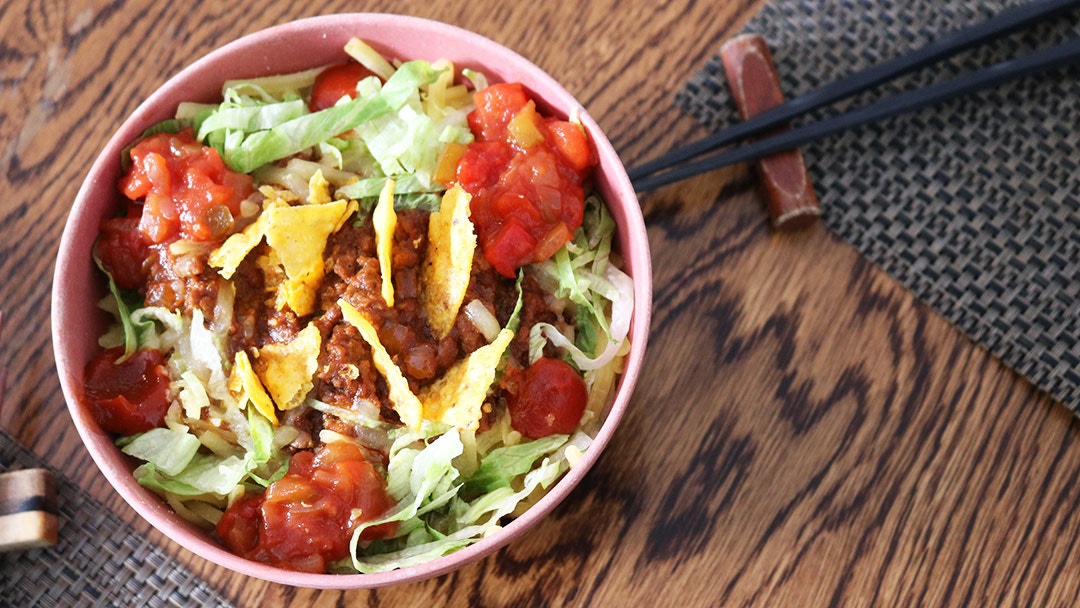 Steps
Heat olive oil in a large heavy based saucepan until it shimmers.
Brown lamb and beef mince, constantly scraping the bottom and mashing the mince to break it up. Cook for about 10 minutes.
Once browned, add onion and garlic with a pinch of salt and pepper. Sweat out excess moisture for 5-8 minutes.
Once it starts to 'catch' again, deglaze with sake.
Cook for a further 3-5 minutes to cook out the sake. Add tomato passata, brown sugar and miso paste. Add a splash of water or stock to stop it from sticking and burning.
Simmer for at least 45 minutes over a low-medium heat. Add more liquid to prevent it sticking and burning if required.
Meanwhile, prepare rice. Wash the rice 9 times, rince it 3 times, clawing it with your fingers to remove the starch. Rinse another 3 times and then leave to drain for 20 minutes.
Cook the rice in a rice cooker with a 1:1 ratio of water. Once cooked, leave to rest for 5 minutes. Fluff the rice with a fork and rest again for a further 15 minutes and keep warm until ready to serve.
Once meat is cooked and sauce is reduced, season with the Worcestershire sauce, soy sauce and taco seasoning. Stir well.
If still wet, simmer to desired consistency.
Serve rice in bottom of bowl. Top with grated cheese, shredded lettuce, mince, salsa, more cheese and finish with hot sauce, if using.
Add some broken up corn chips at the end to add some crunch.
This recipe allows for leftover mince which keeps well in the freezer and is very versatile. It can be used on pasta, for nachos, or jaffles.