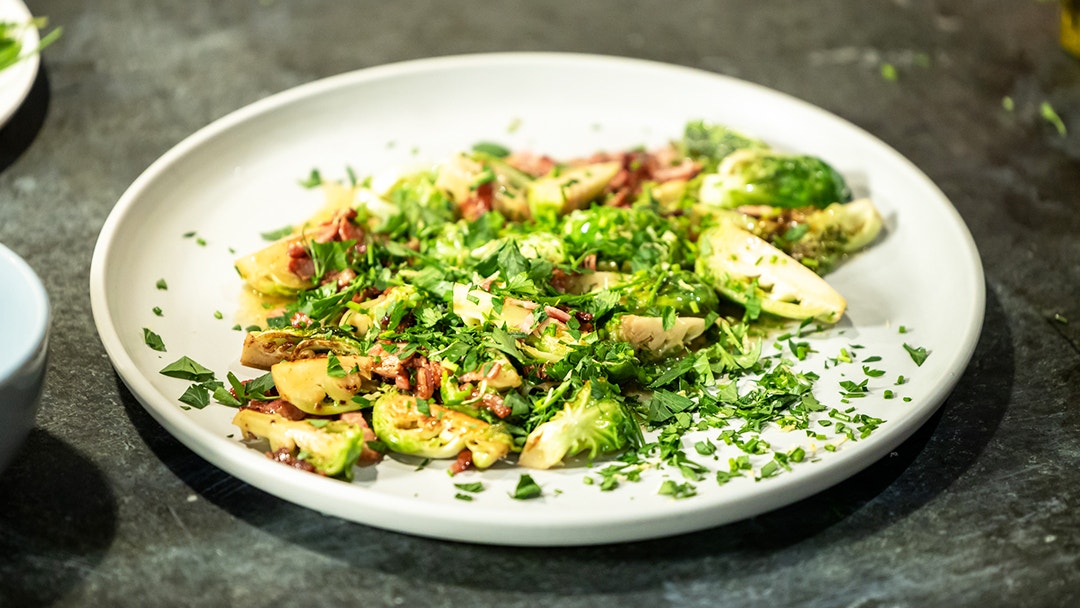 Steps
Place brussels sprouts in a large heatproof bowl and cover with boiling water. Stand for 2 to 3 minutes.
Meanwhile, heat a large frying pan over high heat. Add almonds and cook, tossing pan regularly, until lightly toasted. Remove from the pan.
Add bacon to hot pan and cook, stirring occasionally, for 2 to 3 minutes, or until golden brown and crisp.
Using a slotted spoon, add the brussels sprouts, allowing the water to drain off before adding. Drizzle with the oil and add half the butter and cook, turning sprouts occasionally, for a further 3 to 4 minutes, or until caramelised.
Stir in lemon juice, remaining butter and season with salt and pepper. Remove the pan from the heat.
Meanwhile, combine the lemon rind, parsley and chives in a bowl. Stir in the almonds and season with salt and pepper.
Transfer brussels sprouts to a serving platter and scatter with gremolata. Gently toss to combine.