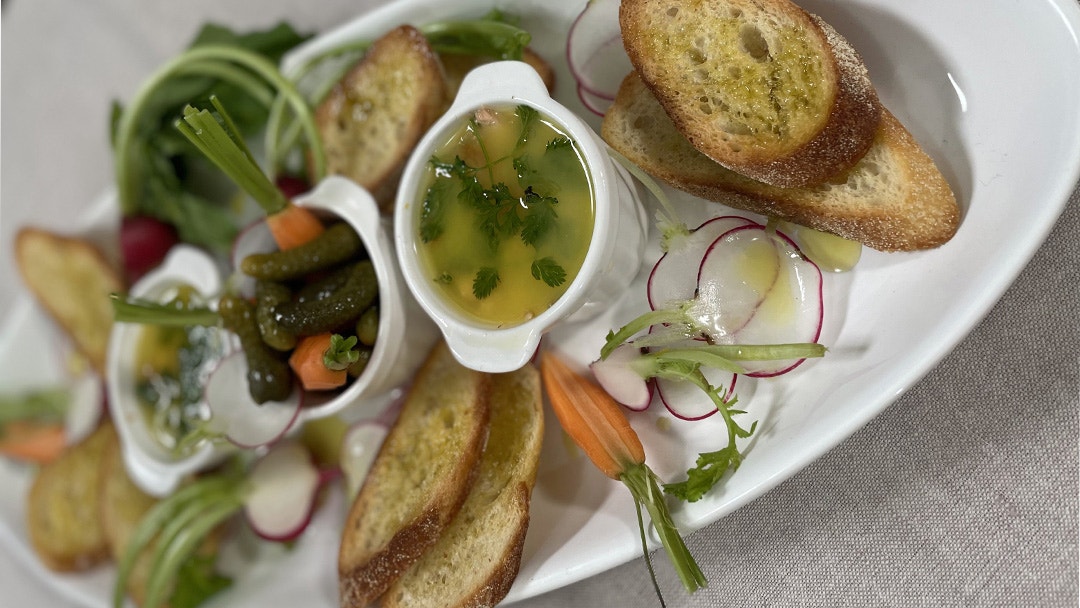 Steps
Combine vegetable stock and 1½ cups water in a small saucepan. Add the salmon fillet and bring to the boil. Turn off the heat and stand 5 to 10 minutes, or until salmon just starts to flake. Remove from the liquid and flake in a bowl.
Combine butter, tarragon and chervil in a large bowl and beat with a wooden spoon until combined. Fold in both salmon and season.
Spoon mixture into six serving ramekins, pour over clarified butter and top with extra chervil leaves. Refrigerate overnight until firm.
Serve with crostini's, radish baby, carrots and cornichons.