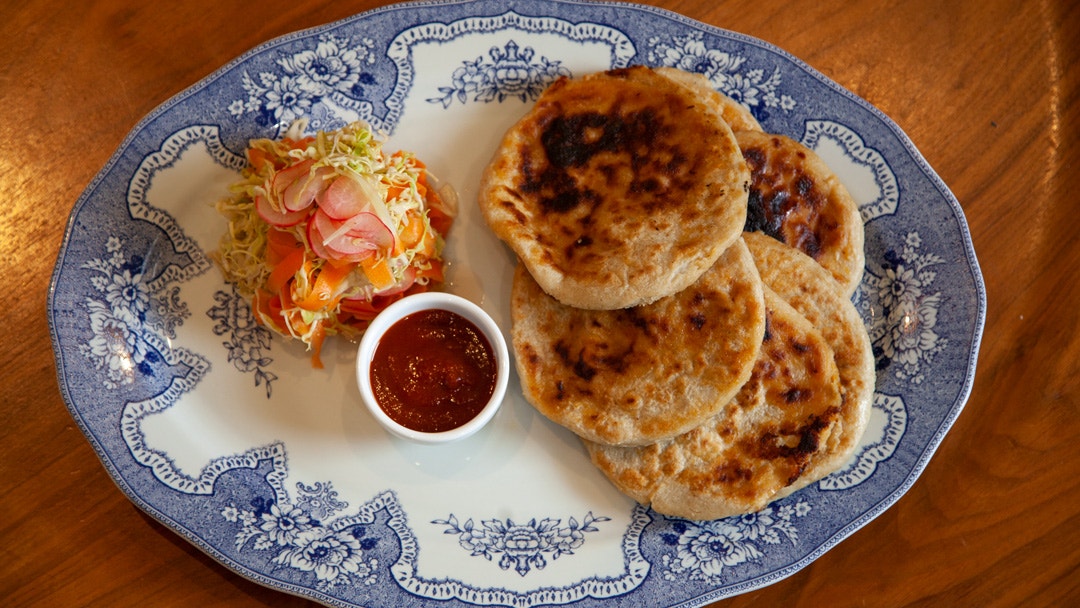 Ingredients
Chicharrón (shredded pork filling)
Steps
Finely shred the cabbage using a mandolin or sharp knife. Shave the carrots into ribbons using a mandolin or vegetable peeler. Shave the radish into rounds using a mandolin or sharp knife. Put the cabbage, radish, carrot, oregano, vinegar, salt, sugar and boiling water into a bowl. Stir to coat. Mix well, then spoon into a glass jar. Let sit for 30 mins. The relish can be served after 30 mins or refrigerate for 3-4 days.
Heat the oil in a large frypan over medium-high heat. Cook pork and chorizo until crisp. Add onion and capsicum and stir-fry for 2 mins. Add the tomato and smoked paprika. Season with salt and pepper. Transfer to a food processor and pulse until finely chopped and pasty.
Put the masa harina and salt in a medium bowl. Slowly add the warm water and knead to form a soft, moist dough with a playdough-like consistency. If the mixture is too dry, add more water, one teaspoon at a time. The total kneading time will be about 4-5 minutes. Divide the dough into 6 small balls. While forming the patties, have a small bowl with warm water close by, to moisten your hands while making the balls as the corn dough tends to dry up quickly, making it difficult to shape.
Using damp hands, flatten out a ball of masa in your hands. Put a scant tablespoon of chicharrón in the center. Add a pinch of mozzarella. Bring edges of the pupusa together to enclose the dough and flatten in between your palms to a 1.5cm-thick disc. Store remaining Chicharron in the freezer for another use.
Heat oil in a large frypan over high heat, cook pupusas' for about 2 minutes each side until golden and crisp. Serve with curtido and salsa.