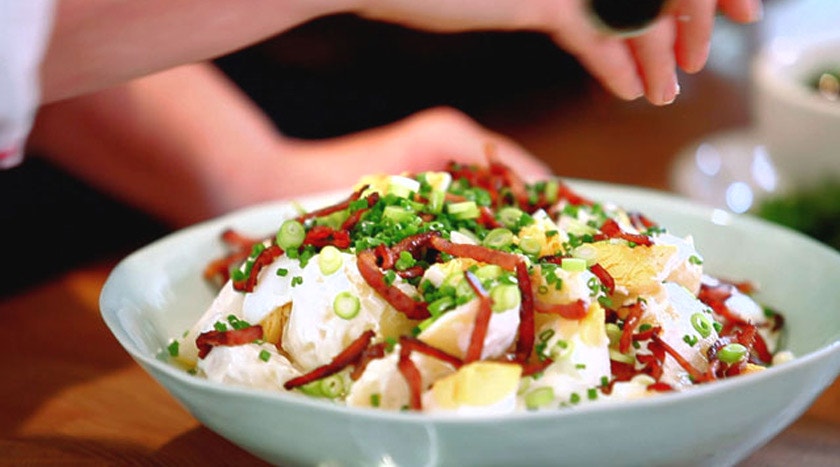 Steps
Place the potatoes in a saucepan of cold water. Bring to the boil, then cook for 15 minutes or until potatoes are tender when pierced with a knife.
When cooked, drain into a colander and set aside for a few minutes. Peel and cut into quarters.
Meanwhile, place the eggs in a small saucepan of cold water, bring to the boil and cook for 8 minutes.
Pour off the water and run plenty of cold water over the eggs to prevent a grey ring forming around the yolk.
Peel the eggs and set aside.
Cook the bacon in a non-stick frying pan over medium heat until crisp. Drain on paper towel.
Mix the yoghurt and mayonnaise together and a little sugar to balance the flavour, but not so that it becomes sweet.
Roughly chop the eggs into chunks.
Toss the potatoes in yoghurt mayonnaise while they are still warm, sprinkle over the crisp bacon, chopped eggs, spring onions and fresh chives. Season with salt and pepper.
Notes
(Taken from Matt Preston's 100 Best Recipes)