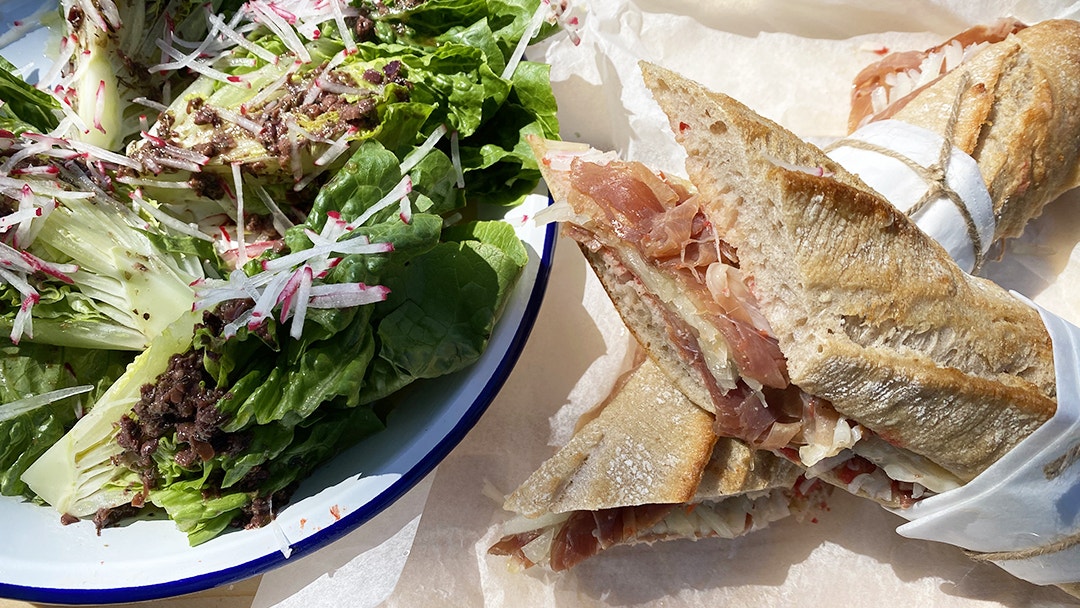 Steps
SANDWICH
Coarsely grate the tomatoes into a large bowl, discarding the peel. Stir in the olive oil and season well with salt and pepper.
Split the baguette in half horizontally. Rub the garlic over all sides of the baguette.
Spoon the tomato mixture over the cut-sides of the baguettes. Top with the jamon, Manchego and basil (if using). Enclose baguette and cut into portions.
Serve with salad.
BABY COS SALAD
To make dressing, place tapenade, olive oil, vinegar and sugar in a jar. Season well with salt and pepper. Seal with lid. Shake well to combine.
Cut each lettuce into quarters and arrange on serving plates. Drizzle with dressing. Scatter with radish.

Serve with baguette.