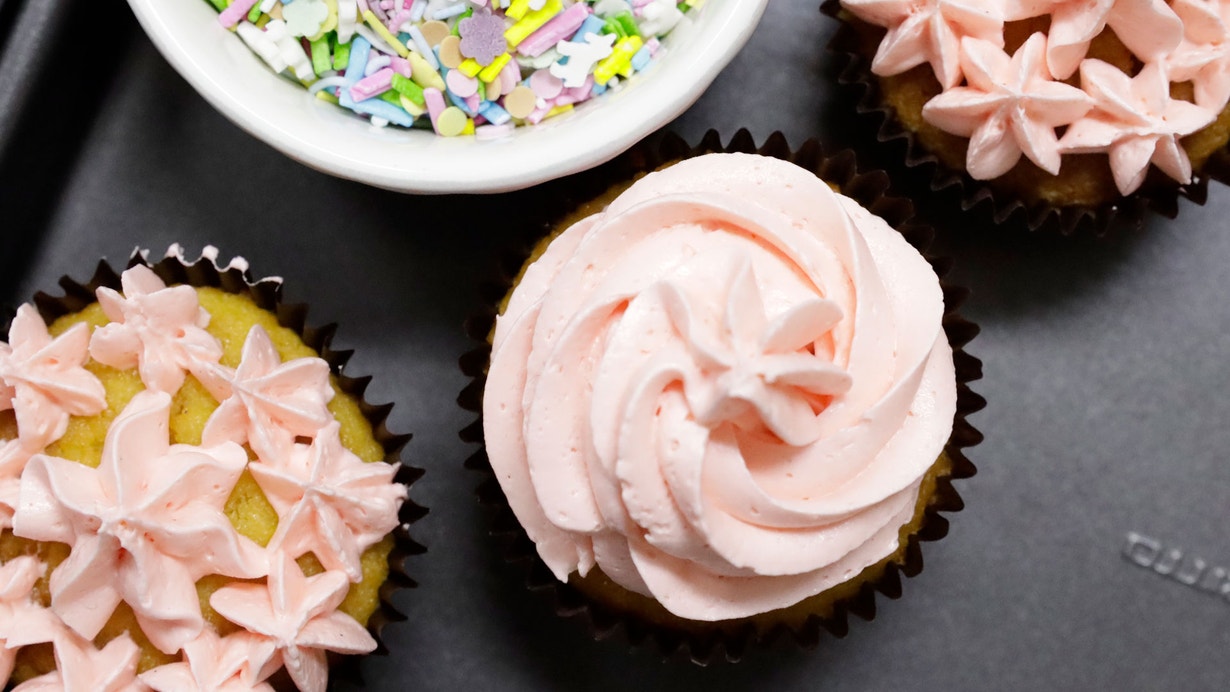 Steps
Preheat the oven to 160°C fan forced/170°C no fan. Line 2 muffin tins with medium paper cupcake cases.
Cut the skin-on oranges in quarters and remove any seeds and the thick centre core if there is any, then roughly chop. Place the orange, skin and all, into the processor and pulse until roughly chopped. Add the butter, caster sugar and vanilla, pulse until combined (don't worry if mixture looks curdled). Add the eggs, pulse to combine. Remove to a bowl, fold through the flour until just combined.
Spoon the mixture among prepared papers in pans and smooth the surface. Bake for 20-25 minutes or until a skewer inserted into the centre comes out clean. Stand in the pan for 10 minutes before transferring to a wire rack.
For the buttercream, put the butter in the bowl of an electric stand mixer and beat on medium, using paddle attachment, until pale and fluffy. Add half the icing sugar and beat on low until combined.
Add water, vanilla and remaining sugar, and then beat on low until combined. Add food colouring, if using. Increase speed to high and beat until pale and fluffy.
Spoon the buttercream into a piping bag fitted with a nozzle of your choice. Pipe over cupcakes. TIP
Navel oranges are perfect for this recipe as they have minimal pith and usually no seeds. The weight is important to the recipes success and as they vary considerably throughout the year, be sure you use oranges of similar weight above, even if you need to trim them. Mixture may look a little lumpy but don't worry its not supposed to be a smooth batter.
We used a 1.5cm round nozzle and a 1cm fluted nozzle.