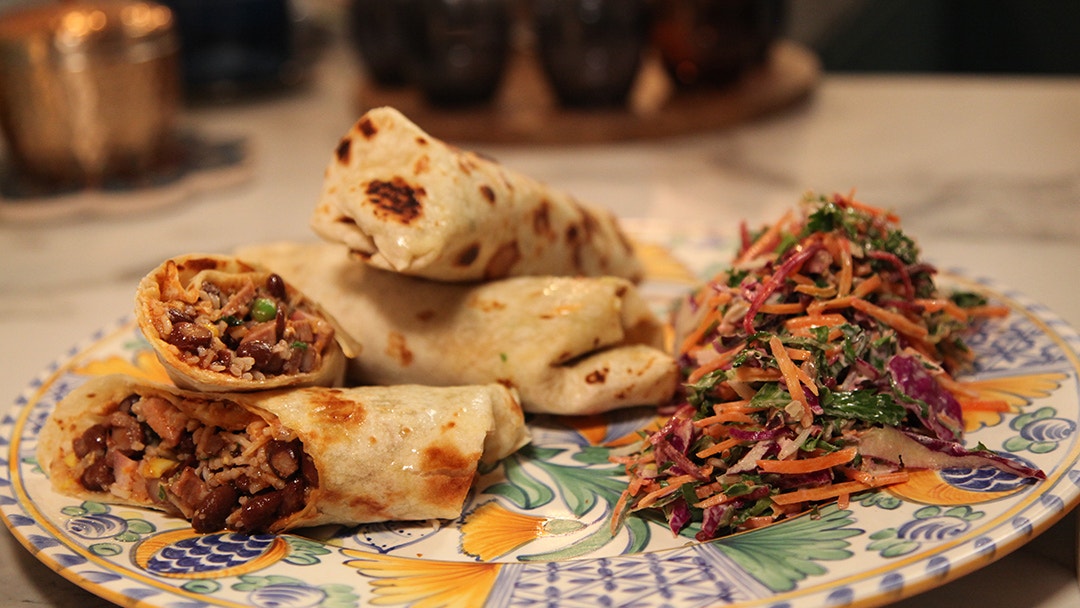 Steps
Preheat hotplate or teppanyaki grill plate to medium-high heat.
Add 1 tbs oil, cook chicken skewers, beef, prawns or haloumi until cooked to your liking.
Add remaining 2 tbs oil to hotplate and stir-fry carrots, onion and rice, using metal spatulas for 1 min. Add beans and sauce and stir-fry for a further 2 mins until heated through.
Add tortillas, in batches and heat for 30 secs each side until warmed through.
Top tortillas with rice mixture and choice of chicken, beef, prawns or haloumi.
Wrap in foil and keep warm whilst making the remaining burritos.