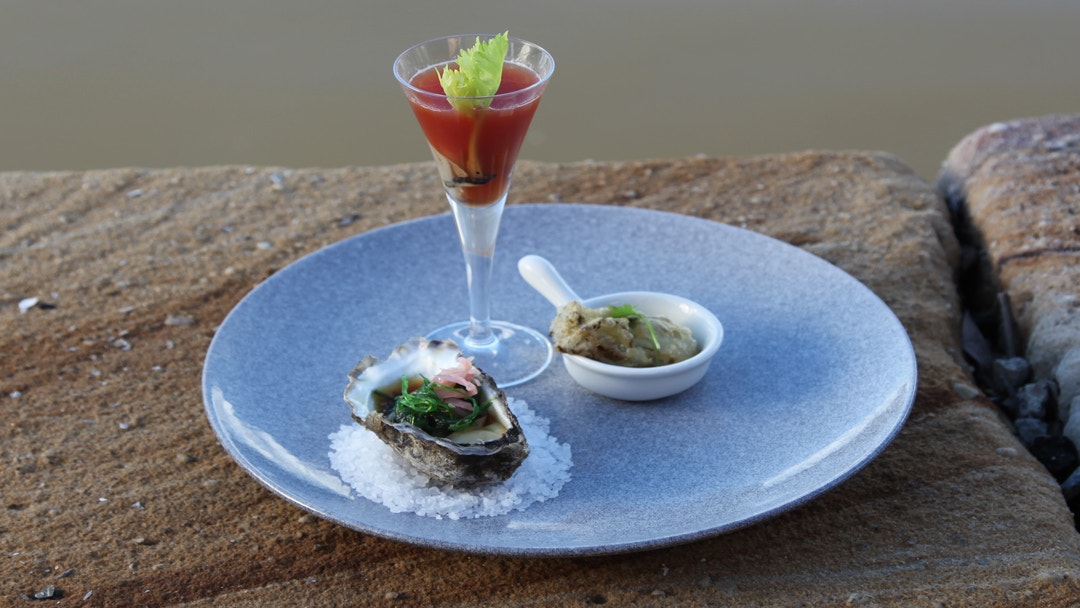 Ingredients
Tempura Oysters with Wasabi Mayonnaise
Fresh Oysters with Pickled Ginger
Steps
Bloody Mary Oysters
Before you start, make sure all ingredients are chilled.
Put the vodka, tomato juice, tabasco and Worcestershire sauce in a small jug. Season with pepper.
Put oysters in small glasses and pour over sauce. Serve with small stalks of young celery.
Tempura Oysters with Wasabi Mayonnaise
Heat vegetable oil in a medium saucepan to 180C.
Make enough tempura batter according to packet instructions for the oysters in a medium bowl and whisk until smooth.
Dip oyster in batter and deep fry for 2 mins or until crisp and golden.
Put some wasabi mayonnaise in the base of flat spoons and top with tempura oyster and garnish with baby coriander.
Fresh Oysters with Pickled Ginger
Put the oysters on a plate of rock salt, top with seaweed salad, pickled ginger and a dash of soy.