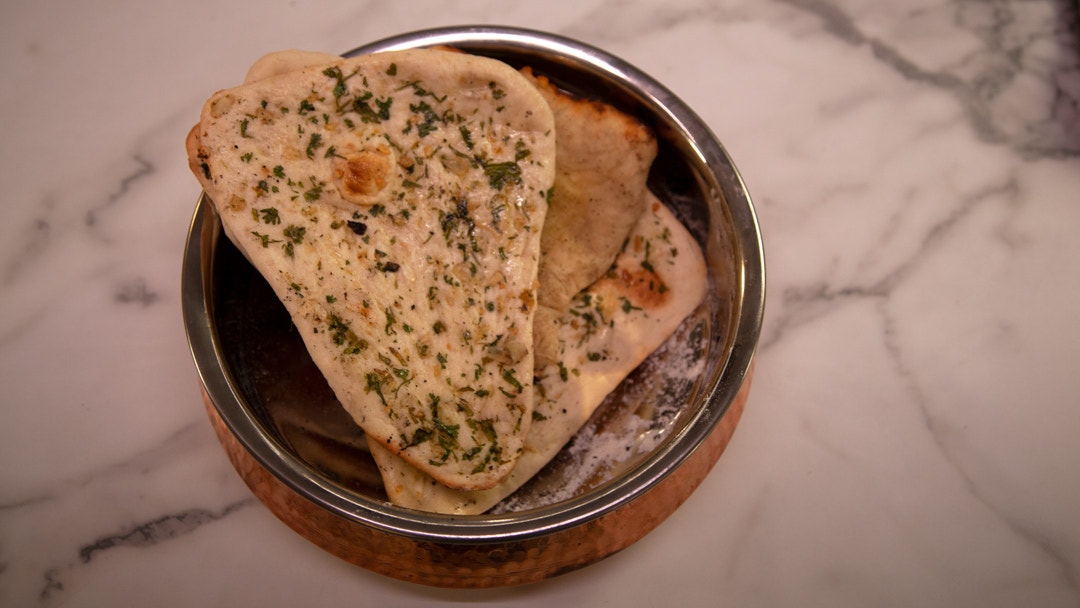 Steps
Put the yeast, sugar, and warm water in a small bowl. Let sit until foamy, about 5 mins. Meanwhile, whisk the flour and salt together in a large bowl.
Add yeast mixture to the flour, then add the oil and yogurt. Stir until a dough is formed, then turn out onto a lightly-floured surface and knead until smooth, about 3-4 mins.
Transfer the dough to a large, lightly oiled bowl and cover with a damp kitchen towel or plastic wrap. Let rise for 1 hour at room temperature, until doubled in size.
Heat a large, heavy based frypan or barbecue hot plate over high heat. Roll each piece of dough into a flat disc or slap from palm to palm until ( 3mm-thick). Sprinkle some minced garlic and chopped coriander; or coconut and raisins or cheese lightly press into dough. Cook until large bubbles form on the surface, about 1-2 minutes. Flip, press gently, and cook until bubbles on the base are charred, 1 to 2 minutes more.
Brush naan with butter, and cover with a towel to keep warm as you cook the remaining pieces.