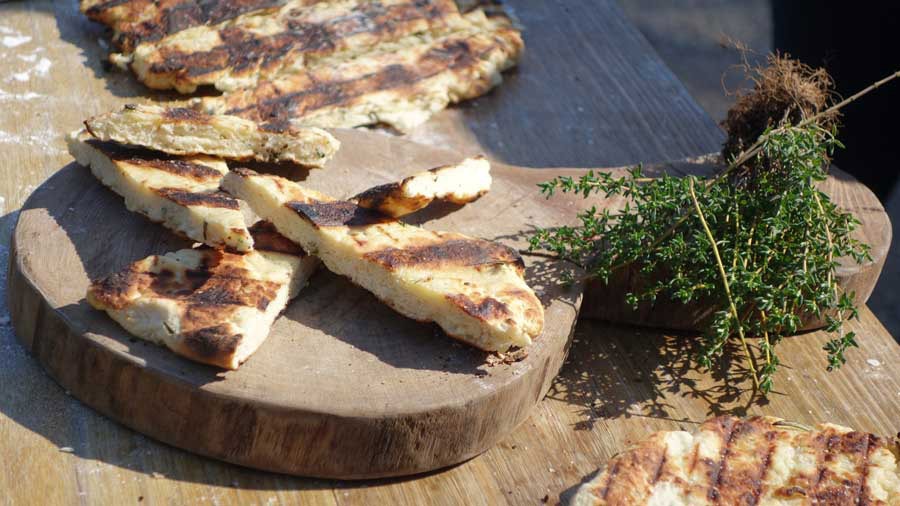 Steps
Put the flour in a big mixing bowl and make a well in the centre. Add the yogurt to the well. These are the 2 ingredients that will make your bread.
Next add the flavourings. Season with salt and pepper and add fresh thyme, rosemary and a splash of olive oil. You can experiment with alternative herb flavours in this step if you prefer.
Mix all together with your hands until the dough is combined. If dough is too dry, add more yogurt. If it is too wet, add more flour.
Flour your work surface and kneed the ball of dough with your hands until it is becomes a nice ball.
Divide into 6 portions and roll into a flat circle, pizza thick, with a rolling pin.
Brush with olive oil and grill on a medium barbeque for about 4 mins until you get lovely grill marks.