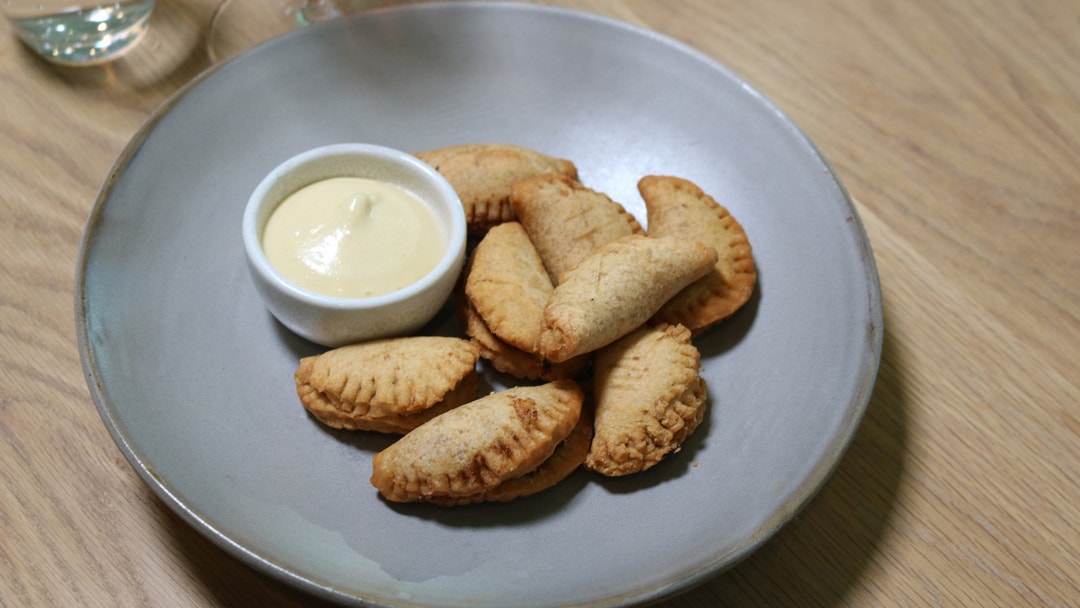 Steps
Sift flours, salt and paprika into a large bowl. Stir in combined oil and wine to form a soft dough.
Roll the dough thin (not more than 3mm) on a flat surface. There's no need to flour it because this dough is very fatty and does not stick if you have achieved the right consistency.
Cut circles with a 6.5cm-7cm round pastry cutter.
Place a spoonful of filling in the center of the circles, brush the edge with some water, and close firmly pressing the edges with a fork.
For the filling, combine grated beetroot, cheese and chopped greens in a bowl; mix until combined.
Once all the dough has been used, pour olive oil in a smallish but deep pan. Heat to medium-high (below 180ºC) and shallow fry the pastries until golden brown. Place them on a paper towel.
Note: If you want to bake them, place them on a tray and brush them with the beaten egg. Bake about 25-30 minutes at 180°C.