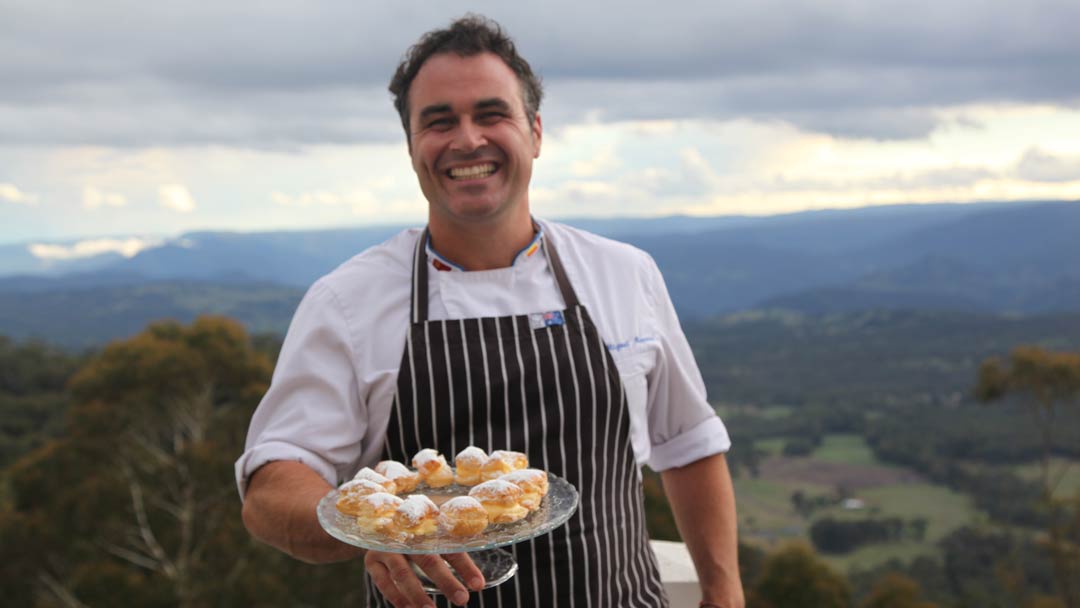 Steps
For the custard: In a saucepan simmer the milk and lemon zest over medium heat. Just before it comes to the boil, turn off the heat and leave to infuse for five minutes.
In a bowl, cream the sugar and egg yolks together until they are fluffy and pale in colour. Sprinkle sifted cornflour over and whisk until smooth.
Add the warm milk to the egg mixture, whisking to combine. Return to the saucepan and heat over medium heat, stirring constantly to prevent curdling. Do not let it boil. Whisk until very thick and able to hold its shape. Remove custard from the heat, add cubed butter and lemon juice, whisk until well combined.
To chill custard, pour into a bowl, place custard bowl into a larger bowl with ice and whisk until cold. Or refrigerate in a flat baking tray, covered, for 2 hours until chilled.
For the pastry, preheat the oven to 200'C.
Cut cold pastry into 6cmx 4cm rectangles and place on a lined baking tray. Brush the top of each pastry with beaten egg and cook in the oven for 10 –12 mins or until the pastry has puffed and is golden brown.
Remove from oven and set aside to cool.
To assemble, carefully split open each pastry, like a sandwich, pipe, or spoon custard onto the base and replace the top, repeat with remaining pastry squares.
Dust Miguelito's with icing sugar and arrange on a serving plate.