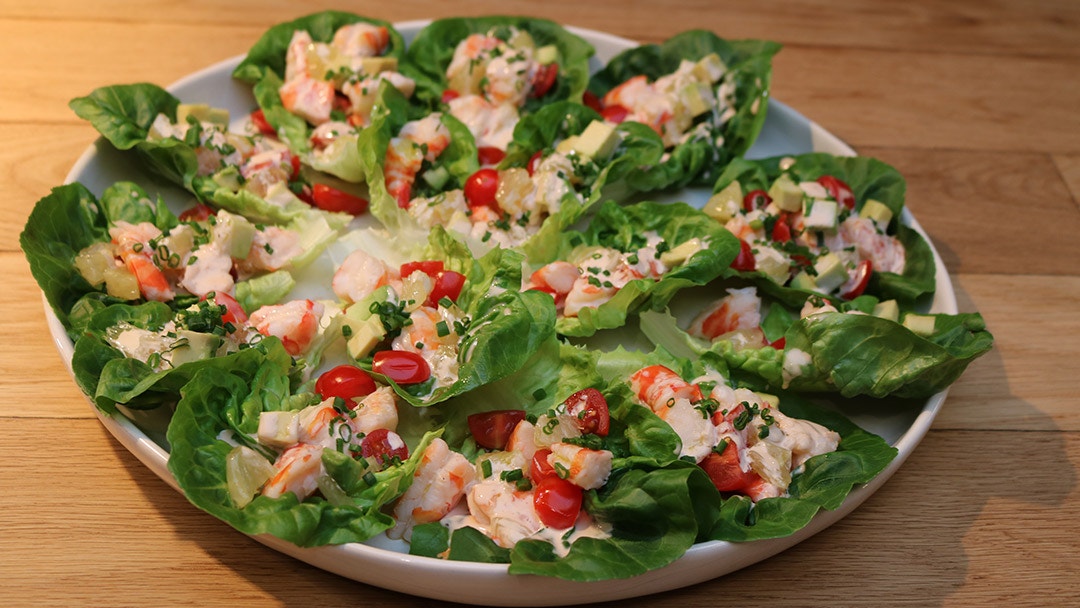 Steps
Combine lemon segments and oil in a small bowl. Set aside for 15 minutes.
To make the sauce, combine all the ingredients in a bowl and set aside.
Place lettuce cups on a large platter.
Cut the prawns into chunks about 1½ cm-thick. Cut the avocado into 1cm pieces.
Divide prawns, tomatoes and avocado among lettuce cups.
Spoon over some of sauce. Spoon over some of the lemon segments. Scatter with chives.