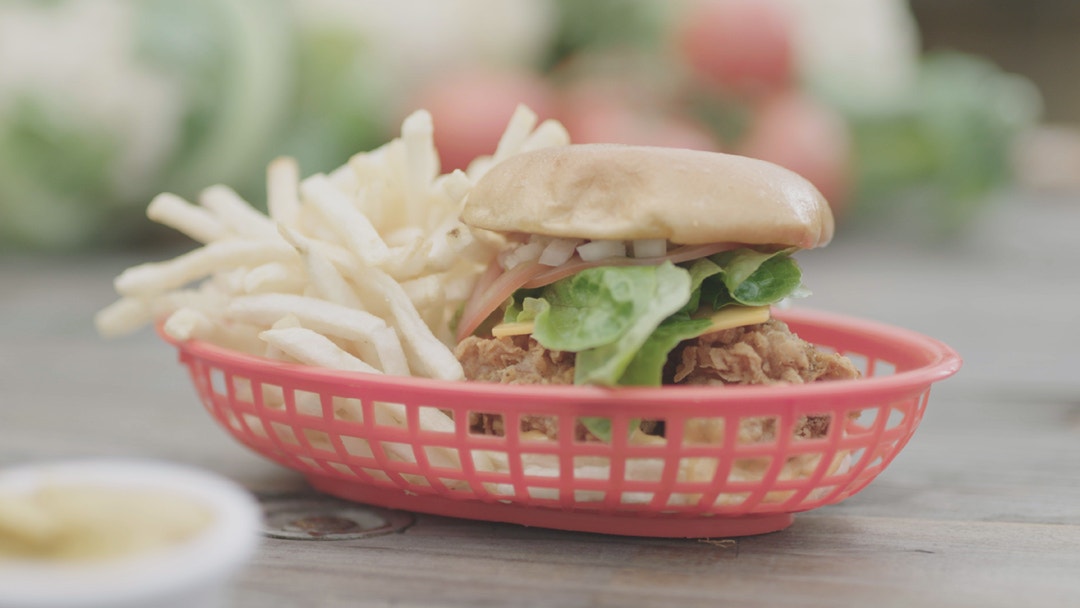 Ingredients
Crispy Spiced Cauliflower
Steps
For Mary's spice mix. Put all ingredients in a medium screw top jar and seal with lid. Shake well to combine.
For the soy milk marinade. Put the tofu, soy milk, spice mix and hot sauce in a food processor and blend until smooth. Pour into a deep container and add cauliflower and soak overnight in the fridge.
Preheat oil in deep fryer to 180C. Toss cauliflower, a few pieces at a time, in seasoned flour and fry for about 4 mins or until crisp and golden brown. Drain on paper towel and repeat with remaining cauliflower. Sprinkle with extra spice mix.
For the Vegan mayo sauce, put the soy milk, mustards and spices in the bowl of a blender or food processor and blend until combined. With the motor running, slowly add the vegetable oil until thick and combined.
Serve it up, heat some of the spread in a frypan over medium heat toast the buns cut-side down until golden.
Put some sauce on the base buns, top with lettuce, tomato, onion and cauliflower, top with vegan cheese and top with extra sauce and bun.