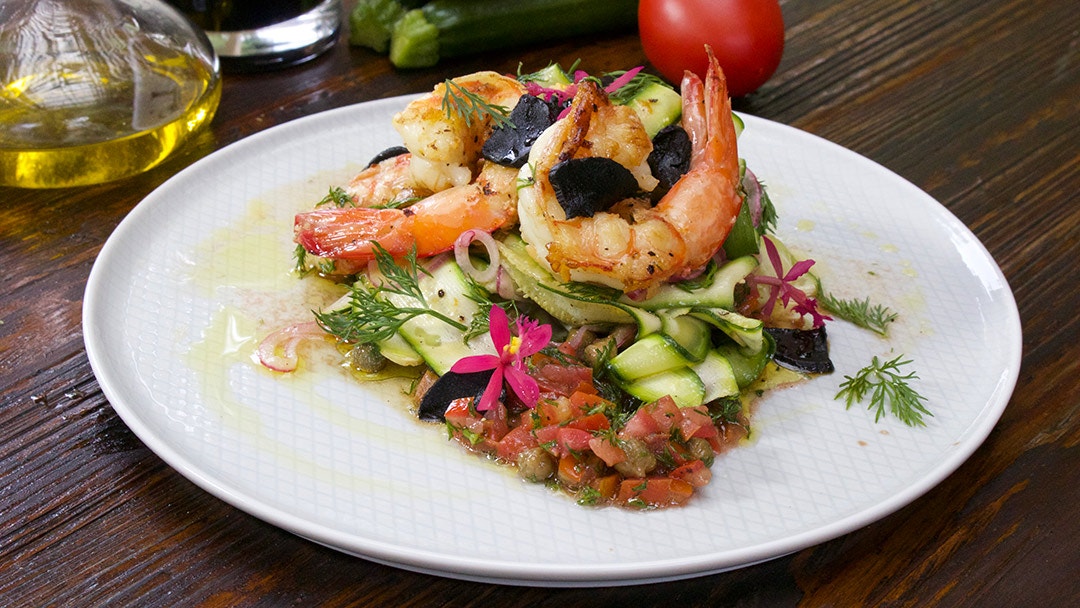 Steps
For the salsa combine all ingredients but salt and pepper in a bowl. Season. Set aside.
For the zucchini salad combine all the ingredients in a bowl, season, and set aside for the flavours to infuse.
Meanwhile toss the prawns in lemon zest, salt and pepper. Heat the olive oil in a saucepan over high heat. Cook prawns for 2 minutes on one side. Turn to the other side and cook for a further minute or until just cooked through.
Stir the cooked prawns through the zucchini salad.
To serve, divide salsa between 4 plates and top each with some of the prawn and zucchini salad.
If desired, garnish with dill, thinly sliced black garlic and edible flowers.