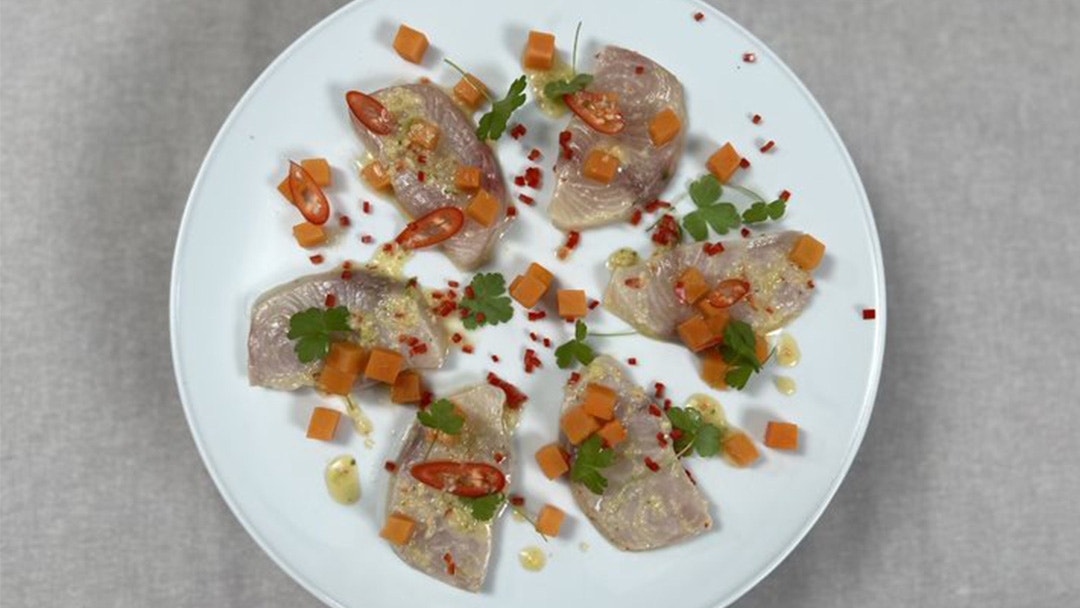 Steps
To poach sweet potato, place the sugar and star anise in a small saucepan, add 200ml water and stir over low heat until sugar is dissolved. Add sweet potato and simmer gently for 10 minutes, or until just tender. Drain and place in a bowl with lime juice and set aside to cool.
Combine oil, celery, chilli, ginger, coriander leaves and stems and lemon juice in a small food processor and blend until smooth. Pour into a serving bowl.
Add the kingfish and 1 ice cube to the marinade and gently toss to coat. Stand for 5 minutes.
Serve the fish on a large plate. Top with sweet potato and garnish with micro coriander and finely chopped chilli.