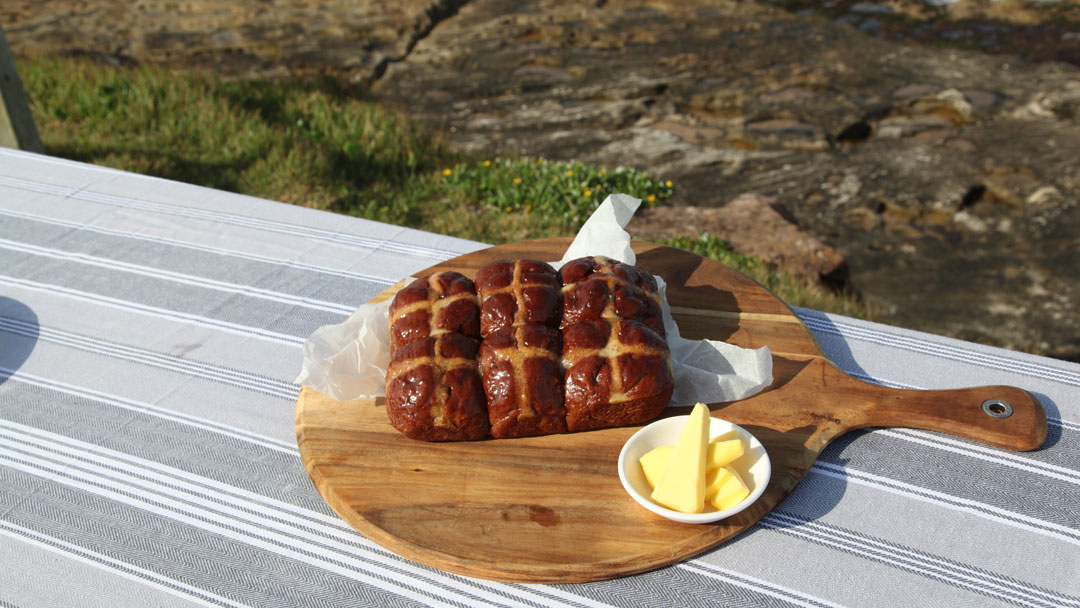 Steps
Grease a 30 x 20cm rectangular baking tin.
Place yeast, warmed milk and 1 tablespoon of the caster sugar in a bowl and whisk to combine. Set aside in a warm place for 5 minutes or until frothy.
Place flour, sugar and cocoa in the bowl of an electric mixer fitted with a dough hook, combine. Add the yeast mixture, melted butter and egg. Knead on a low speed for 1 minute to combine mixture. Increase speed to medium for 5-6 minutes until smooth and elastic.
Place dough in a lightly greased bowl, cover loosely with plastic wrap and set aside in a warm place for 1 ½ hours or until doubled in size.
Knock back the dough and turn out onto a lightly floured surface. Knead in the chopped chocolate until evenly distributed (this can also be done in the stand mixer). Divide dough into 15 equal pieces, roll into smooth balls and place in the greased pan, leaving a 1cm gap between each for dough to expand. Set aside in a warm place for a further 30 minutes or until almost doubled in size.
Preheat the oven to 180°C fan forced.
To make the crosses; in a small bowl place flour add water one tablespoon at a time, whisking to form a smooth and stiff paste, it needs to be firm enough to hold its form when piped. Spoon paste into a piping bag fitted with a small round tip. Pipe crosses onto the risen buns.
Bake buns for 10 minutes, then reduce oven temperature to 160°C fan forced and cook for a further 20-25 minutes until cooked through. Remove from oven and leave buns on tray for 5 mins. Remove from tray and transfer to wire rack to cool.
To make glaze; loosen apricot jam with a dash of boiling water, stir to combine and brush over buns whilst still warm.
Serve warm with salted butter.