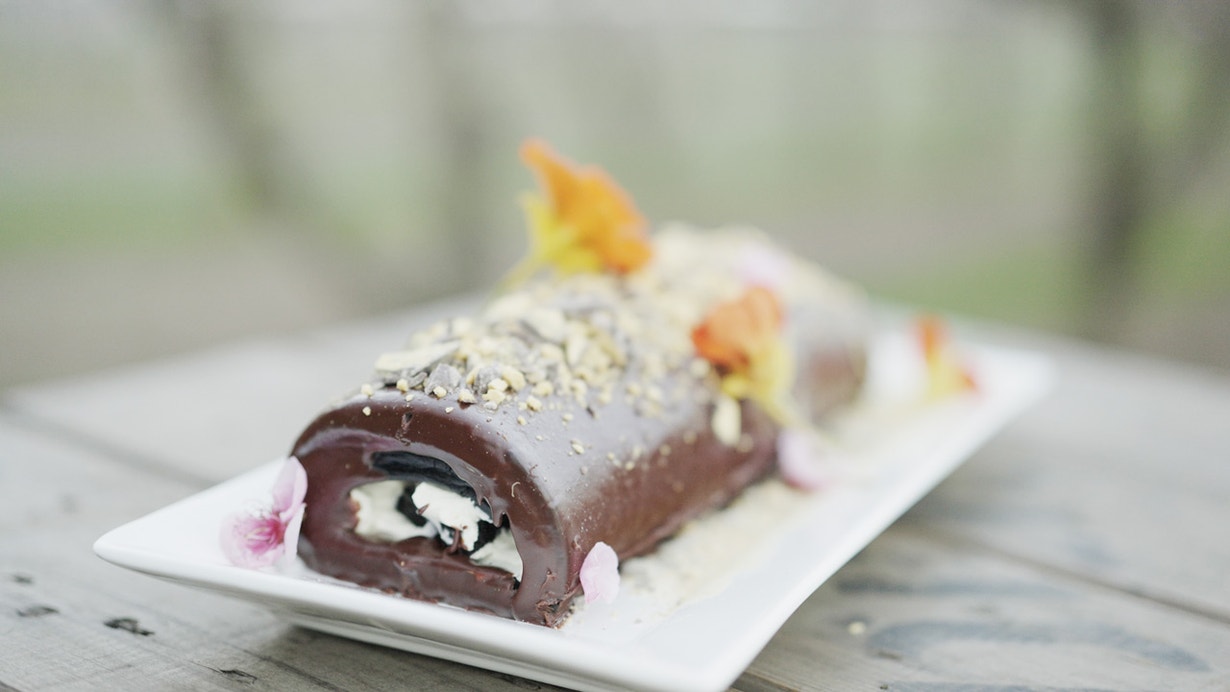 Steps
For the cake base, crumble the iced cakes into a large bowl. Using your hands, mix until well combined and sticky.
Transfer the cake mixture to a 40cm sheet of cling film and roughly shape it into a rectangle. Top with another sheet of cling film and roll out to a 25cmx 35cm rectangle. Using a sharp knife, trim the edges to neaten.
For the honey cream, combine the cream, vanilla seeds and honey in a large bowl and beat until stiff peaks form.
Spread the honey cream evenly over the cake base. Starting from the short edge, roll the cake away from you, using the cling wrap to lift and roll over to form a log shape. Carefully place on a cooling rack set over a tray.
For the chocolate honey ganache put the chopped chocolate in a large bowl. Heat the cream and honey in a small saucepan over medium heat.
As the cream mixture comes to a simmer, remove from the heat and pour it over the chopped chocolate, whisking until melted and glossy.
Pour the ganache over the cake. Refrigerate for 30 minutes or until set.
To serve, scatter the cake with the honeycomb pieces.