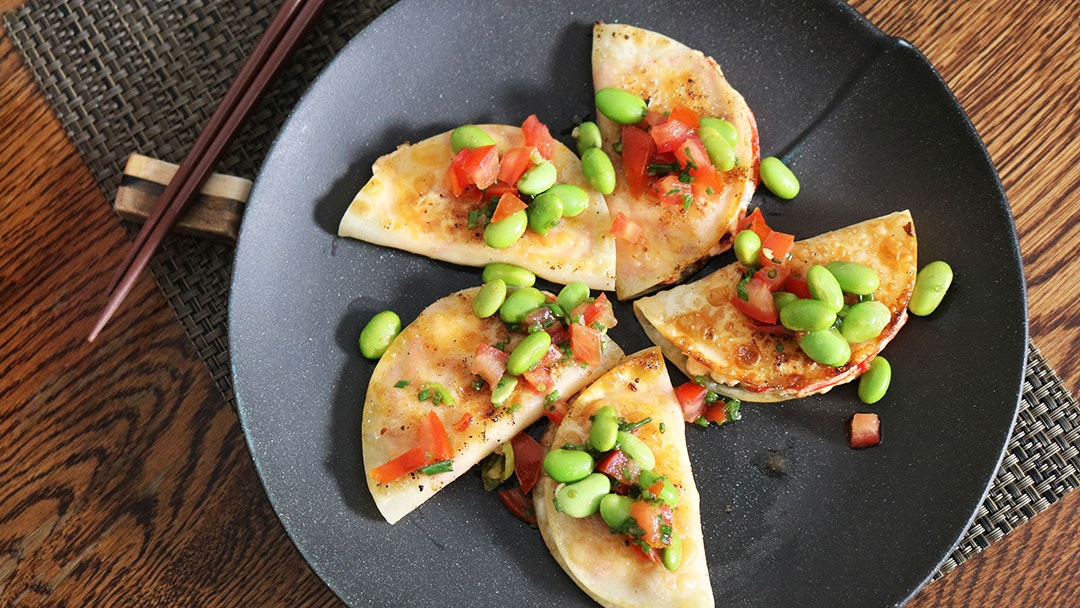 Steps
Using a fork, mash feta with 2 tsp pickling juice until smooth. Season with spice mix.
Add thinly sliced peppers to feta mixture and stir. Season to taste.
Divide mixture evenly among dumpling wrappers by piling a tsp of the piquillo pepper mixture evenly over half of each wrapper. Fold wrapper in half over filing to form a half moon shape, pressing to stick together. There is no need to seal them.
In a large frying pan, heat oil over medium heat. Add gyoza quesadillas to cook for 1 to 2 minutes on each side until golden brown, seasoning the outside of the quesadillas with a pinch of Mexican spice mix.
Whilst quesadillas are cooking, prepare the salsa by mixing tomato, edamame and chives. Dress with olive oil and lime juice. Season with Mexican spice, salt and pepper to taste.
Drain cooked quesadillas on paper towel and serve hot with salsa spooned over the top.