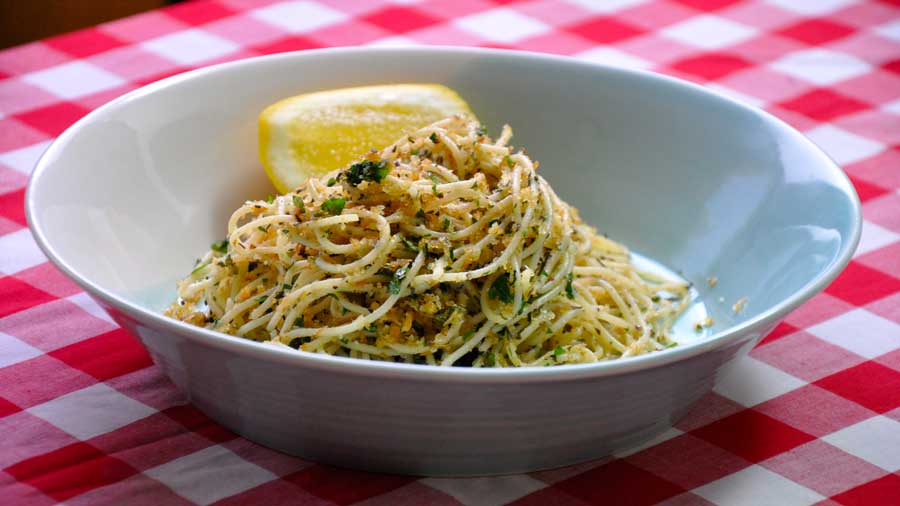 Steps
Bring a large saucepan of salted water to the boil and cook the spaghetti according to packet directions. Drain. Drizzle over 2 tablespoons olive oil, season to taste and toss to combine.
While the pasta is cooking, heat the remaining olive oil in a large frying pan over medium-high heat. Add the breadcrumbs, garlic, oregano and half the parsley. Cook, stirring constantly, until golden. Remove from the heat, add the spaghetti, parmesan and the remaining parsley and toss until the spaghetti is evenly coated.
Divide spaghetti between bowls and serve with lemon wedges.