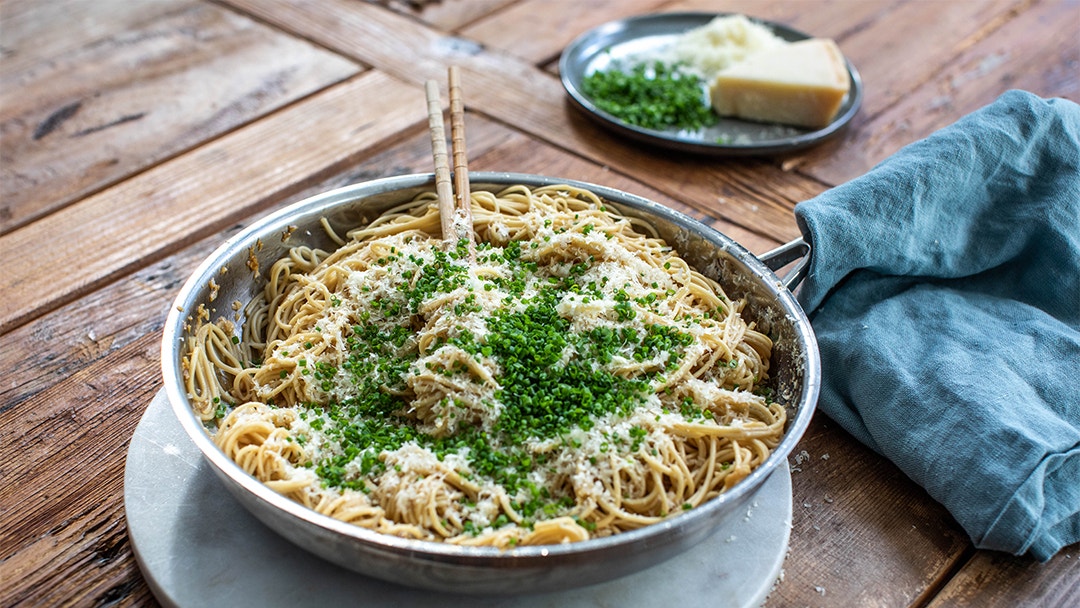 Steps
Heat butter and oil in a frying pan on medium low heat with garlic for between 5 and 7 minutes before the garlic sizzles or browns.
Add the sauces and sugar for 1 minute on medium heat.
Cook noodles to packet instructions and add to garlic mixture.
Toss, then serve on a large plate.
Cover with a generous sprinkling of parmesan and scissor in some chives. Meet your new favourite noodles!
Notes
For more $14 recipes, download your free copy of Hunger Bites at worldvision.com.au