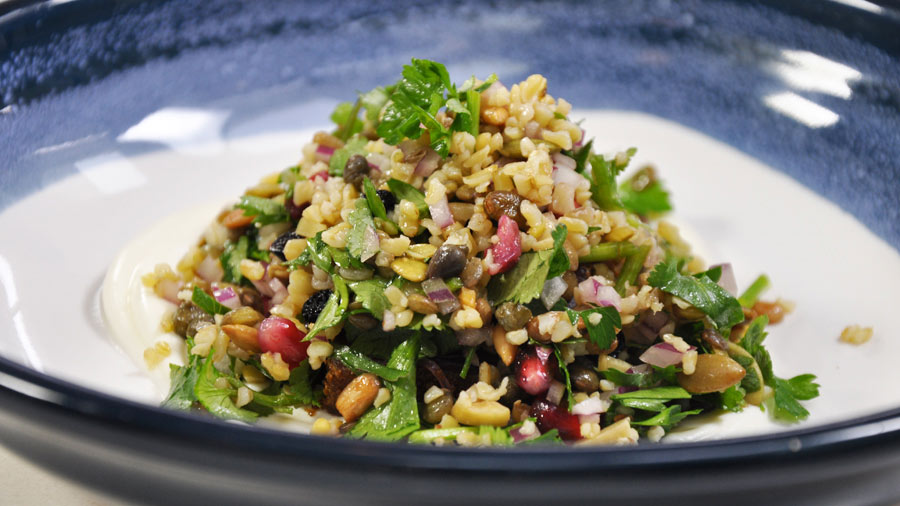 Steps
Blanch freekah and lentils separately in boiling water until both just cooked. Drain well and allow to cool.
Moisten tuna steaks by rubbing a small circle of amount of olive oil on the top. Cover with the cumin seeds and season with sea salt. Set aside.
Make a vinaigrette by mixing olive oil, red wine vinegar and honey.
In a medium bowl, place the coriander, parsley, red onion, freekah, lentils, toasted nuts, capers, currants, pomegranate seeds. Add vinaigrette, mix well and season to taste.
To serve layer a few spoonfuls of yoghurt, then a tuna steak and heap salad on top.