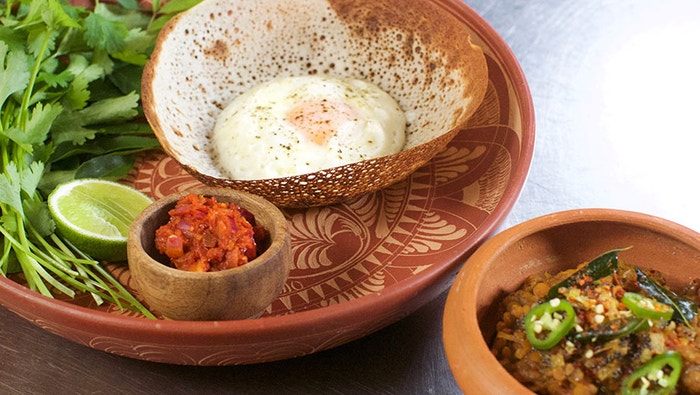 Steps
In a large frying pan melt the ghee over a medium-high heat. Cook the onions with the spices, for around 5 minutes until onions are soft and caramelised. Stir regularly to prevent the mixture sticking to the bottom of the pan.
Whilst the onions are cooking blend together the chilli, garlic, tomato and ginger to form a paste. Add the paste to the cooked onions together with the lentils, cook for 2 minutes for flavours to incorporate. Season.
Cook for 15 – 20 minutes until the lentils are just cooked and the ghee and the masala separate. This can be seen when small bubbles of ghee form at the edges of the pan.
Add half of the chopped coriander, remove from the heat, cover and leave to sit for 2 minutes.
Whilst the dhal is sitting, make the tempering oil. In a separate frying pan heat the ghee on a medium high heat. Add mustard seeds until they start to pop and then add onion and curry leaves. Cook until onions are golden brown, stirring to prevent burning. Remove from the heat.
Serve dhal hot, topped with remaining coriander leaves, drizzled with the tempering oil. Serve with hoppers and chutney.