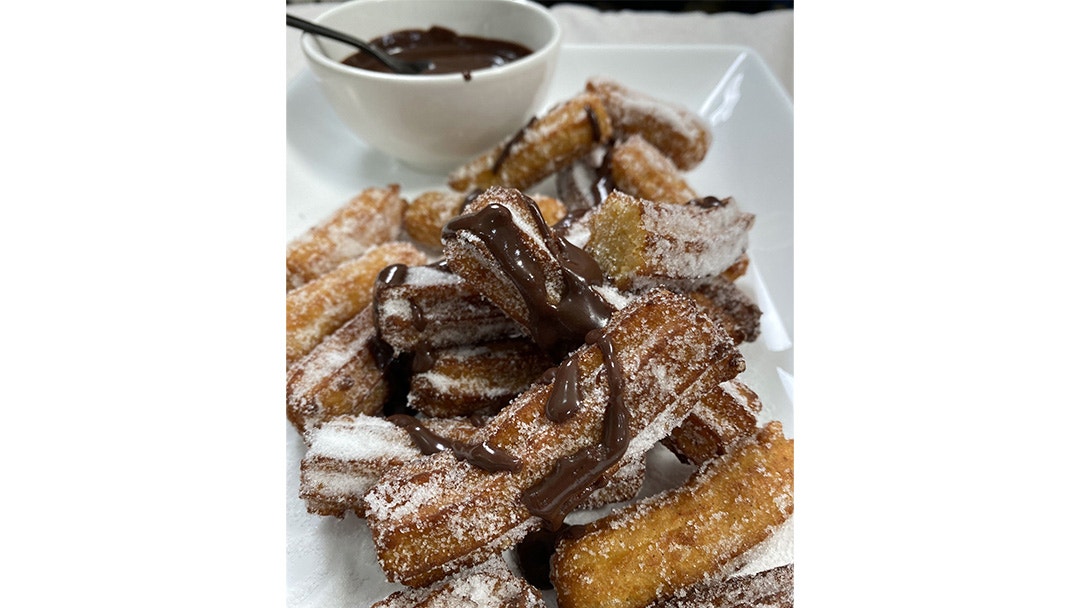 Steps
To make sauce, place chocolate in a large heatproof bowl. Heat milk in a saucepan over a low heat until hot, then pour over chocolate, stirring until melted and smooth. Gradually add the condensed milk until the sauce is your preferred consistency – the more you add, the thicker (and sweeter) it will be.
To make the churros dough, combine the milk, sugar, butter and vanilla bean and seeds in a medium saucepan and bring to the boil. Remove the vanilla bean and reduce the heat to low. Sift in the flour and whisk until combined and the dough comes away from the side of the pan. Remove from the heat and set aside to cool for 3 minutes. Beat in the egg yolks, one at a time.
Spoon the dough into a piping bag fitted with a 2cm star piping nozzle.
Pour the oil for deep-frying into a large heavy-based saucepan and heat over high heat to 180C. Working in batches so you don't overcrowd the pan, pipe 7cm lengths of dough into the oil, cutting it off with a sharp knife. Deep-fry the churros for 3 to 4 minutes or until golden brown, then remove with a slotted spoon and drain on paper towel.
Dust with extra caster sugar while still hot and serve with the chocolate sauce.