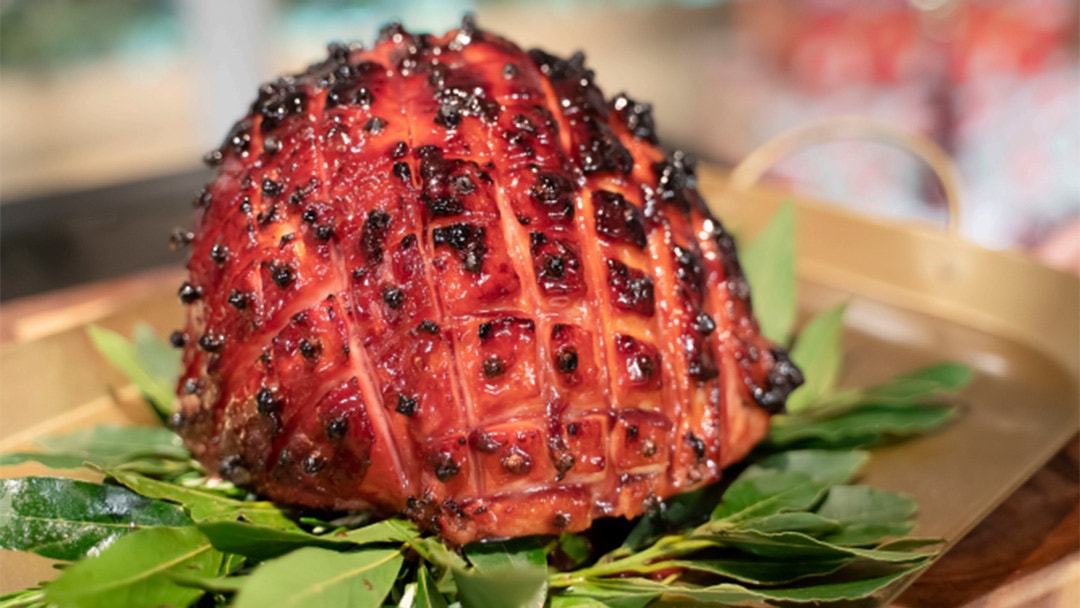 Steps
Preheat oven to 200C.
Combine cider, sugar and cherry jam in a saucepan; bring to the boil. Simmer rapidly for 10-15 minutes or until the glaze is syrupy; remove from heat and stir in mustard. Allow to cool.
Meanwhile, run thumb under rind to separate from fat. Peel back, sliding fingers under rind to remove while keeping the fat in place.
Using a sharp knife, score the fat diagonally at 3cm intervals to form a diamond pattern. Be careful not to score the fat too deeply or it may slide off during cooking and give an uneven finish.
Push one whole clove into the centre of each diamond. The cloves help hold the fat layer in place. Bake, basting twice with the cherry mixture for 20-30 minutes, until caramelised. Serve warm or at room temperature.