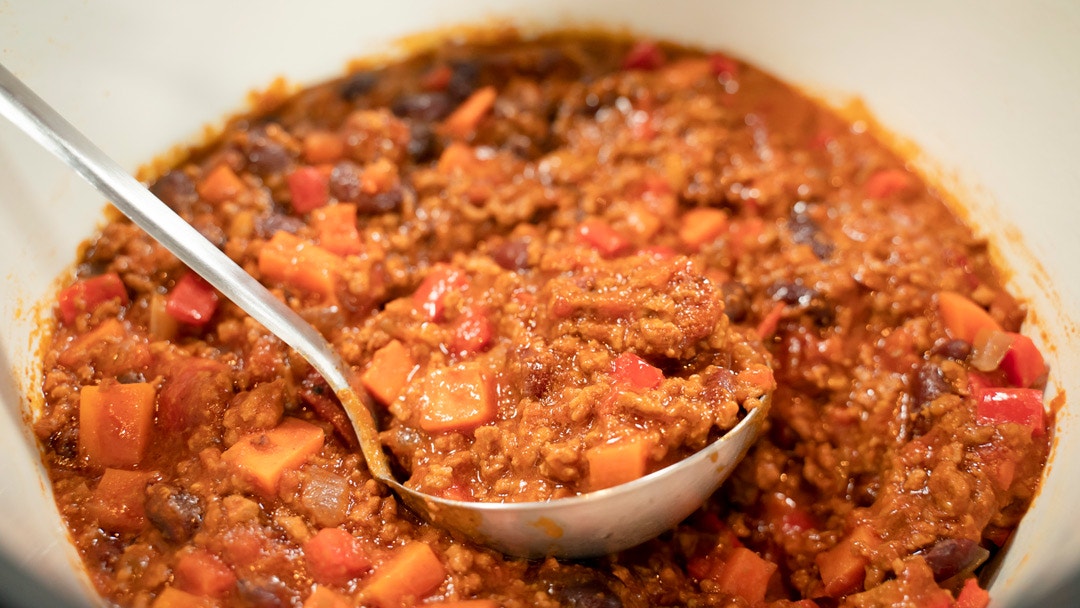 Steps
Heat a deep casserole pot over medium-high heat, add 1 tablespoon of extra virgin olive oil and chorizo slices. Cook until lightly browned on each side. Remove chorizo from pot and set aside.
Add another tablespoon of olive oil, onions, carrots, celery, capsicums and garlic, cook stirring until softened. Add chilli powder, cumin and smoked paprika, cook until fragrant. Add beef mince, breaking up with a wooden spoon cooking until browned.
Add kidney beans, tin tomatoes and 1 can of water, stir to combine. Add cooked chorizo and bring to the boil, reduce heat to low. Season with salt and pepper, cover with lid slightly ajar to allow excess steam to escape and simmer. (approx. 30 mins) or until slightly thickened and beginning to reduce. Stir occasionally.
Remove from heat and serve topped with fresh coriander and your favourite sides. Serving suggestions: serve with corn chips, sour cream, tasty cheese, smashed avocado and spring onion.
Camping Tip: use a Chilli con Carne Seasoning mix from supermarket for an even quicker meal.