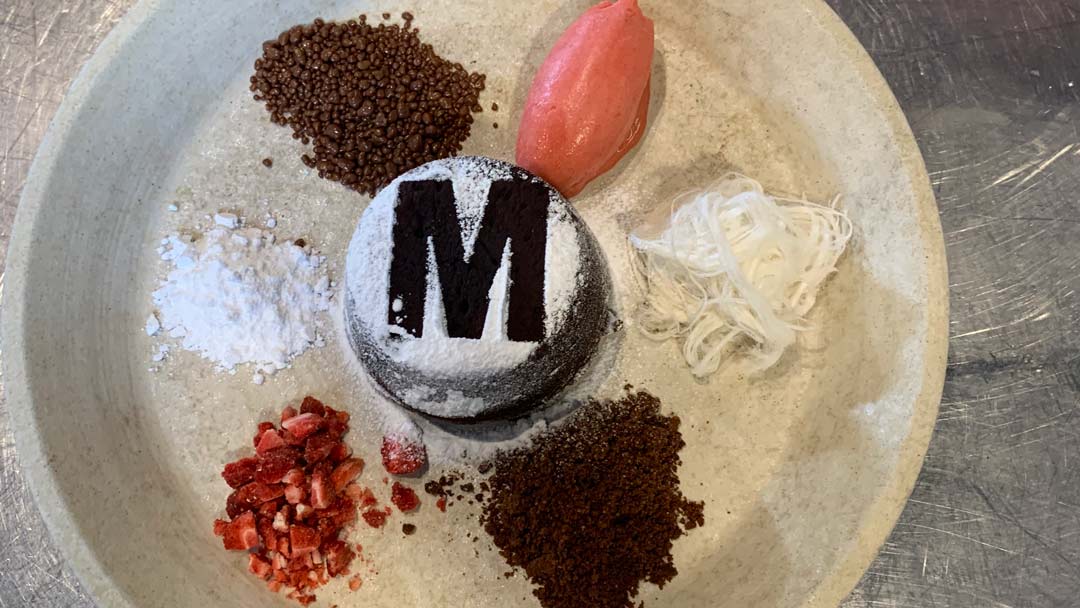 Steps
Preheat oven 200'C fan forced.
To prepare the moulds. Brush inside of six 120ml(1/2 cup)pudding moulds with softened butter, using upward strokes, add a spoonful of cocoa powder into mould and rotate so the cocoa completely covers the inside of the mould. Tip excess back into a bowl and repeat with remaining moulds. Set aside in fridge.
For the fondants. Place a bowl over a saucepan of lightly simmering water, ensuring water does not touch the underside of the bowl. Add chocolate and butter, stir until smooth and melted. Remove from heat and set aside to slightly cool.
Meanwhile, in a large bowl, whisk eggs and egg yolks with sugar until thick and pale.
Combine cooled, melted chocolate into egg mixture. Sift flour over mixture and gently fold through until combined. Transfer batter to a large jug and fill each mould.
Transfer to the fridge for at least 20mins to cool and slightly set.
Place fondants on a tray and cook in preheated oven for 10-12 mins or until the tops have formed a crust and sides are starting to come away from the edge of mould. Remove from oven and set aside for 1 minute.
To serve. Gently run a knife around the edge of each fondant to carefully loosen. Place serving plate on top of mould and carefully flip to turn out fondant, dust with icing sugar. Place popping candy, chocolate soil, freeze dried strawberries, sherbet, fairy floss and sorbet around pudding and serve immediately.
Tips:
Using upwards brush strokes when greasing moulds helps the puddings rise
Fondants can made ahead of time up to step 6, refrigerated the day before or frozen for future use.
Note:
Freeze dried strawberries(Frisp), pop rocks and sherbet can be bought at supermarkets