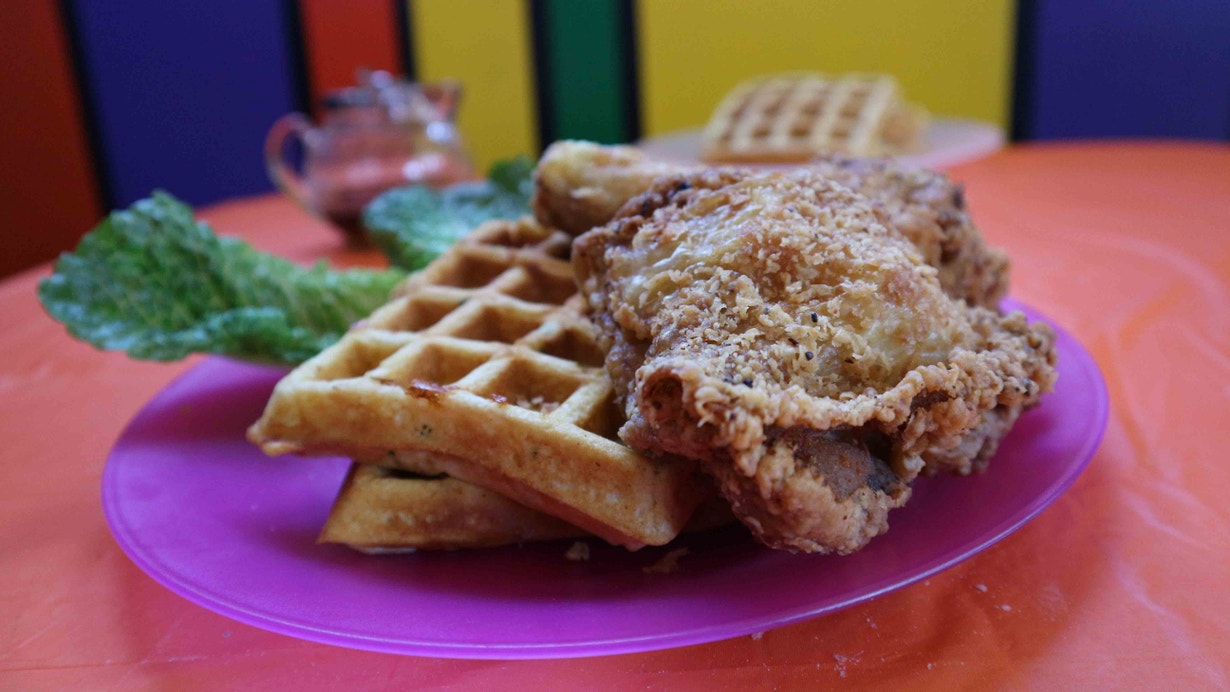 Steps
Preheat a waffle maker according to instructions.
Put the flour, sugar, cornmeal, bicarb soda, baking powder, cheddar and chives in a large bowl, whisk to combine. Put the yolks, buttermilk and melted butter in a medium bowl, whisk to combine. Pour wet mixture into dry and whisk until combined but still a little lumpy. Whisk the egg whites in a medium bowl to soft peaks and fold into the batter (The batter will be very thick). Stand for 5 mins.
Following the manufacturer's instructions, spoon some of the batter into the centre of the lower plate of the waffle maker, spread out batter and close the lid and cook the waffles for 4-5 mins until golden brown. Repeat with remaining batter.
Top waffles with fried chicken and drizzle with maple syrup.