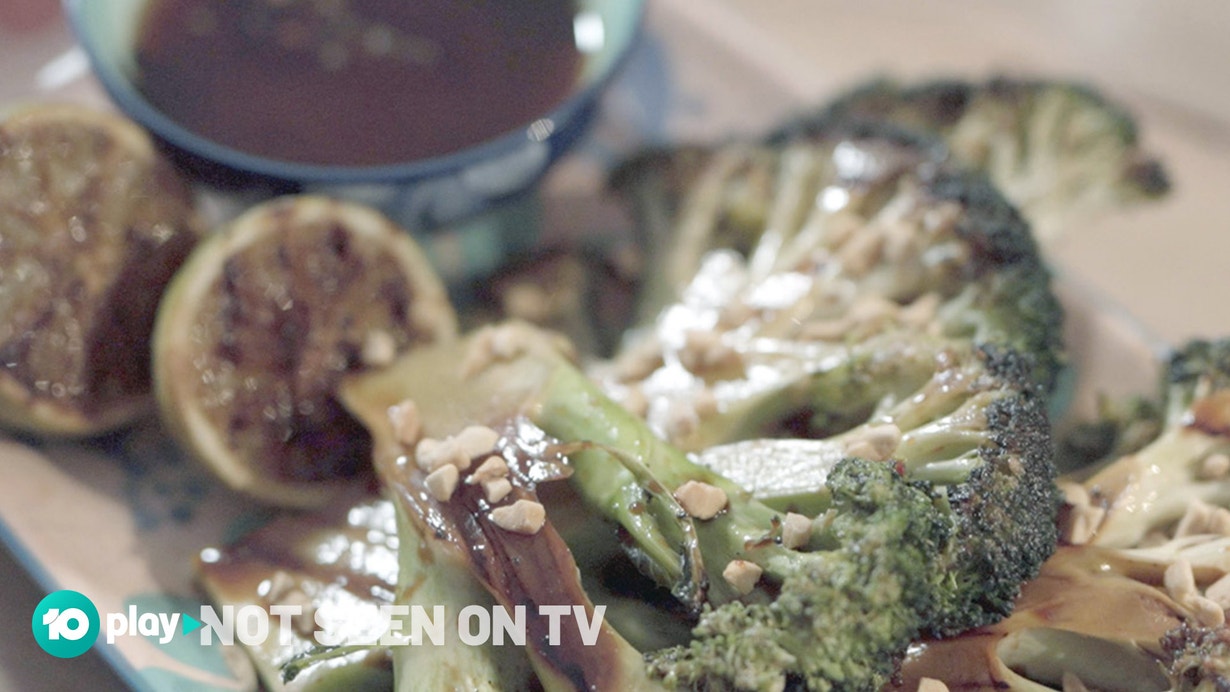 Ingredients
Vietnamese Dipping Sauce - Vegetarian
Steps
Make the Vietnamese Dipping Sauce. Put the garlic, chilli and sugar in a screw-top jar and stir to combine. Pour over the hot water and stir to dissolve sugar. Add soy and lime juice. Refrigerate until chilled.
Cut broccoli into 4 or 5 x 1.5cm-thick steaks. Place in a bowl. Add 2 tbs oil and 2 tbs dipping sauce and toss to coat.
Cook the Broccoli steaks. Heat a greased barbecue grill or chargrill pan over medium-high heat. Chargrill broccoli, in batches, for 6 to 8 minutes each side, basting with dipping sauce, or until just tender and beginning to char. Meanwhile, chargrill limes, cut-side down, for 2 to 3 minutes or until charred.
Serve it up. Arrange broccoli on a serving platter with charred limes. Drizzle with kecap manis and scatter with peanuts. Serve with dipping sauce.