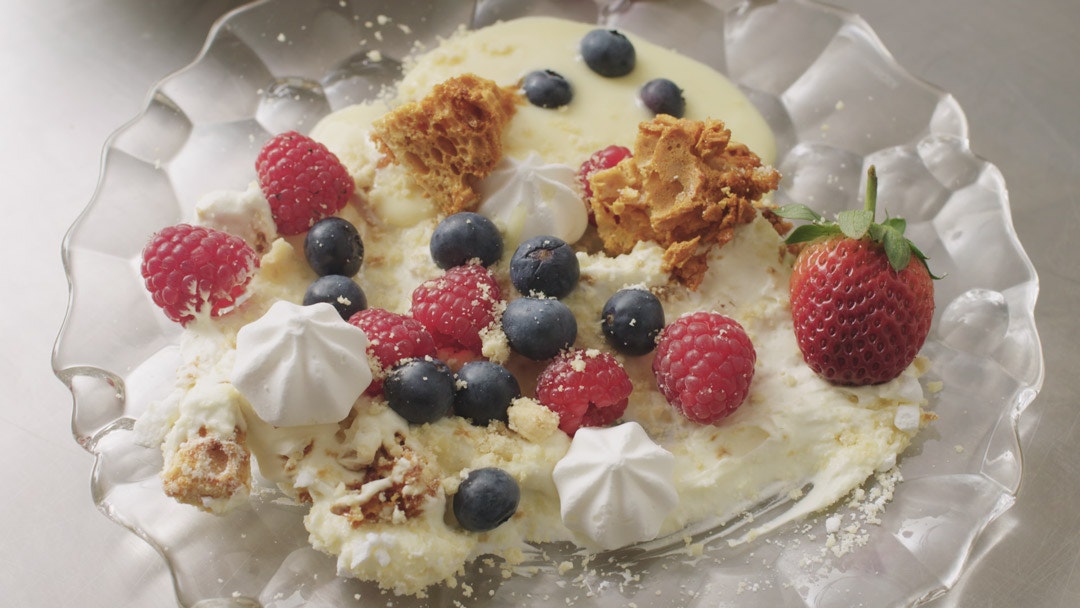 Steps
Prepare the custard. In a saucepan simmer the milk and lemon zest over medium heat. Just before it comes to the boil, turn off the heat and leave to infuse for five minutes. In a bowl cream the sugar and egg yolks together until they are fluffy and pale in colour.
Add the warm milk to the egg mixture, whisking to combine. Return to the saucepan and heat over a medium heat, stirring constantly to prevent it curdling. Do not let it boil.
Once it starts to thicken sprinkle in the cornflour and continue to whisk until very thick and able to hold its shape. Take the custard off the stove add the lemon juice, to taste.
Chill Custard. Pour the custard into the bowl, place custard bowl in a bowl with ice and whisk until cold. Or refrigerate for 2 hours until chilled.
Whisk cream. Pour the cream into a clean glass bowl and whisk by hand until firm peaks.
Serve it up. Combine cream, some of the custard and crushed meringue kisses and choice of any of the toppings. Using a spatula fold loosely. Spoon onto a serving plate and decorate with extra topping ingredients.