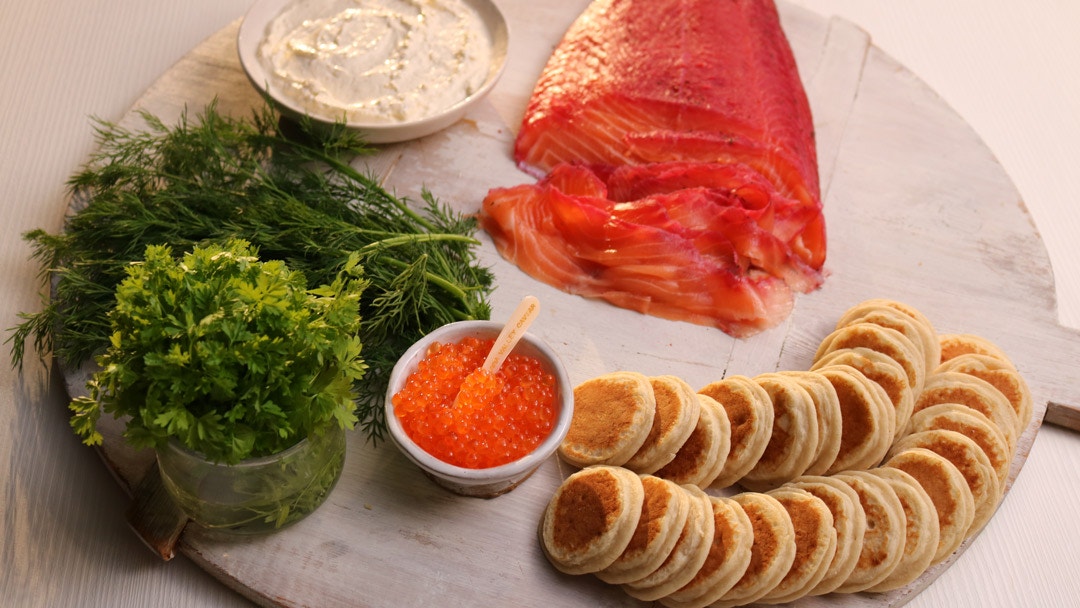 Ingredients
Horseradish creme friache
Steps
To make the curing mixture, put the chillies, star anise, lemon and lime zest and juice, beetroot juice, olive oil and dill in a food processor and pulse until chopped. (Make sure the lid is on very tightly or cover with a tea towel.) Put the salt and sugar in a large bowl. Add the beetroot mixture and stir to combine.
Spread half the curing mixture over the base of a large dish – big enough to hold salmon. Add the salmon, flesh-side down, and cover with remaining curing mixture. Cover with plastic wrap, then rest a smaller tray or chopping board on top of the salmon and weigh down. Chill for 6 hours or overnight to cure.
For the horseradish crème fraîche, combine ingredients in a bowl and season to taste with sea salt and pepper. Refrigerate until required.
When ready to serve, remove salmon from dish, and pat dry with paper towel or clean kitchen wipes. Using a sharp knife, thinly slice salmon on an angle, using the knife to release salmon from the skin.
Arrange salmon on a platter and serve with horseradish cream, blini and chervil.
NOTE: *Fresh beetroot juice can be purchased from Health food stores or your local café or juice bar.