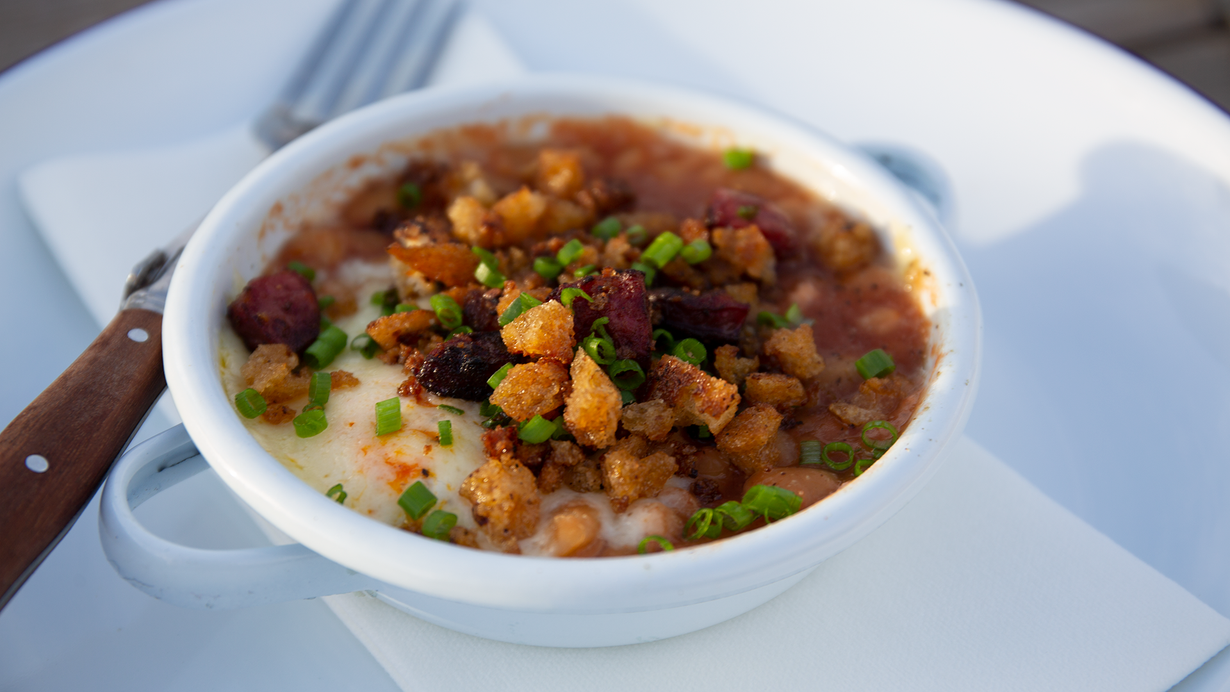 Steps
Put the potatoes in a large saucepan and cover with water, season with salt and bring to the boil, cook for about 15-20 mins or until tender. Drain well. Run the potatoes through a mouli or potato ricer until smooth. Stir in the butter and cream and season with salt.
Spoon some potato puree among six 12cm shallow enamel ramekins, filling each about one-third of the way. Crack an egg on top of the puree. Spoon over some beans and scatter with cheese.
Heat a large sautépan, add garlic butter, chorizo and sourdough crumbs, cook, stirring for 2 mins or until golden, transfer to a paper towel-lined plate.
Put 3 dishes in a large wide-based sautépan 32cm and pour in enough hot water to sit 3/4 way up ramekins. Cover with a lid or oven tray and simmer for 8-12 minutes, or until the egg whites are set. Remove the ramekins from the water. Repeat with remaining ramekins.
Garnish each with a sprinkle of chives and spoonfuls of topping. Add a couple of drops of tobasco sauce, if using.