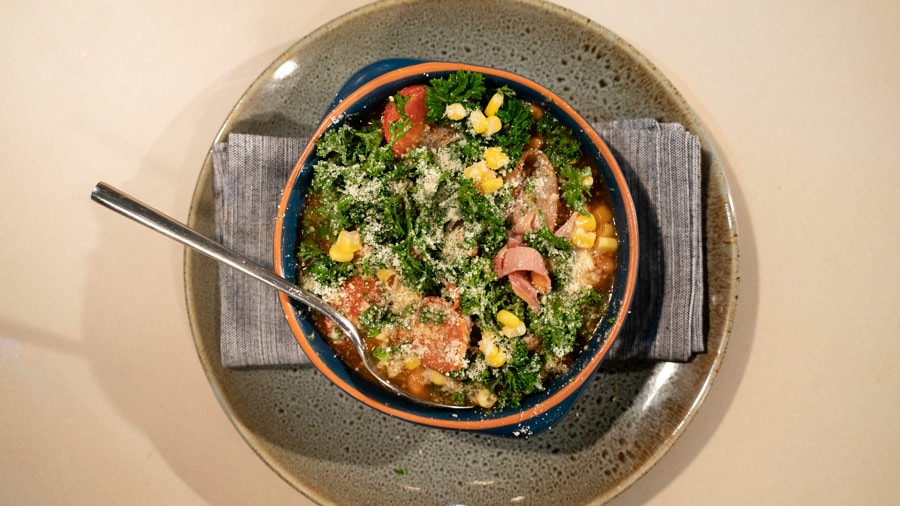 Steps
In a small saucepan heat baked beans together with chicken stock and water over ahigh heat.
Meanwhile, in a frying pan, cook sliced chorizo and cherry tomatoes over a high heat until chorizo begins to caramelise.
Add corn, pancetta, ham and a splash of olive oil. Sautee for another 30 seconds to heat through.
Add hot bean mixture into the frying pan with lemon zest and oregano. Simmer over high heat for 30 seconds.
Whilst stew is cooking, finely chop parsley, parmesan and breadcrumbs for the topping.
Serve stew hot in individual casserole dishes topped with the parsley topping.