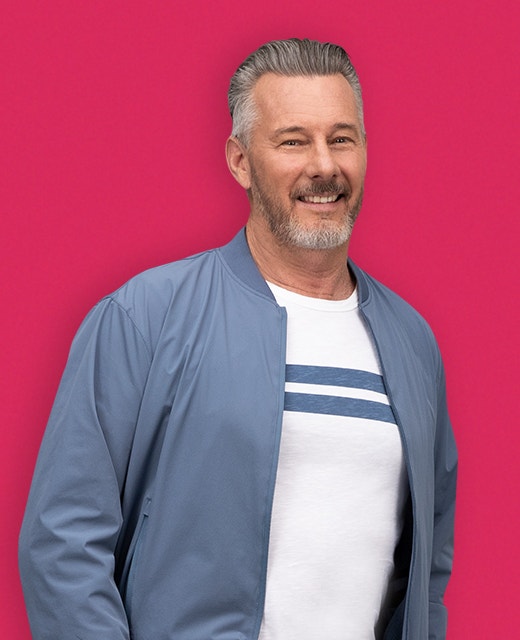 Barry "Baz" Du Bois
There's no denying that everyone needs a Barry in their life. The father, businessman and master builder, has a solution for absolutely every renovation and DIY, and has a sage piece of advice for every dilemma life can throw at you.
With a Carpentry and Joinery Apprenticeship and Building Certificate under his tool belt, Barry Du Bois spent over 30 years on a building site. He spent three years as President of the Master Builders Association in Sydney's eastern suburbs and created a name for himself by flipping houses. He also studied Interior Design and Human Movement in the Build Environment at the University of Venice, Italy.
Nowadays, he's swapped the building site for the couch, heading up the renovations team on The Living Room.
In 2011, Barry became a favourite on 10's renovation reality series, The Renovators. Always there for contestants with sage advice and a wry smile, Barry guided 24 amateur builders through weeks of tough competition with experience and patience.
Barry is a proud ambassador and on the Board of Directors for R U OK? Day and a firm supporter of the Cancer Council and environmental sustainability.
In 2012, Barry's family grew by two with the addition of his beautiful twins, Arabella and Bennet. A lover of all things outdoors, you can catch Barry in his spare time surfing in Bondi, sailing the high seas, racing cars, riding motorbikes and spending time with his family.
In 2011, Barry was diagnosed with plasmacytoma myeloma, a form of cancer. In late 2017, Barry announced that his cancer had returned.
During his treatment, Barry co-authored a book with The Living Room co-host Miguel Maestre, documenting his life-affirming journey to recovery. The best seller includes Barry's experience of treatment at Dr. Chis O'Brien's Life House alongside recipes for wellness created by Miguel.
And just because he didn't have enough on his plate, Barry launched his own podcast, Hammer It Home, in 2019. The podcast is a glimpse into Baz's wonderful mind, with some interesting guests taken along for the ride.
Twitter: @Baz_DuBois
Instagram: @baz_dubois