My name is Sweetie...
I've been in the shelter for over 55 days. I am an 11 year 3 month old desexed female Staffordshire Terrier mix. My colour is Blue.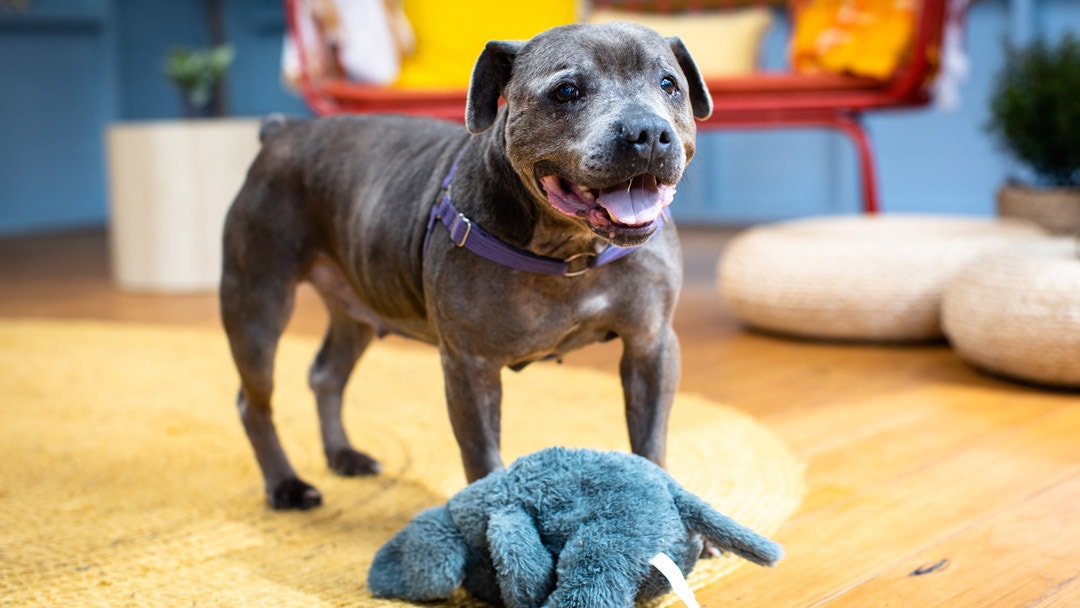 Here's a bit of an insight into my background and personality:
BACKGROUND
Sweetie came to through to the AWL as an abandonment case through the inspectors.
PERSONALITY POINTS
Sweet and gentle demeanor.
Easily manageable and looking for a calming environment.
Likes her one-on-one time with her people
FAVOURITE THINGS
Loves to sniff
Close companionship with pats and cuddles
Treat lover
FACTS
Her name is Sweetie
She's just over 11 years old
She's a small staffy x
MEDICAL
Microchipped, vaccinated and microchipped. Disclaimer for angular limb deformities, and has had a mastcell tumour.