My name is Sophia & Shiloh...
I've been in the shelter for 12 days. Sophia is 6 years 10 months and Shiloh is 7 years 6 months old. They are both female French Bulldogs, mixed breeds. Sophie is fawn and Shiloh is white.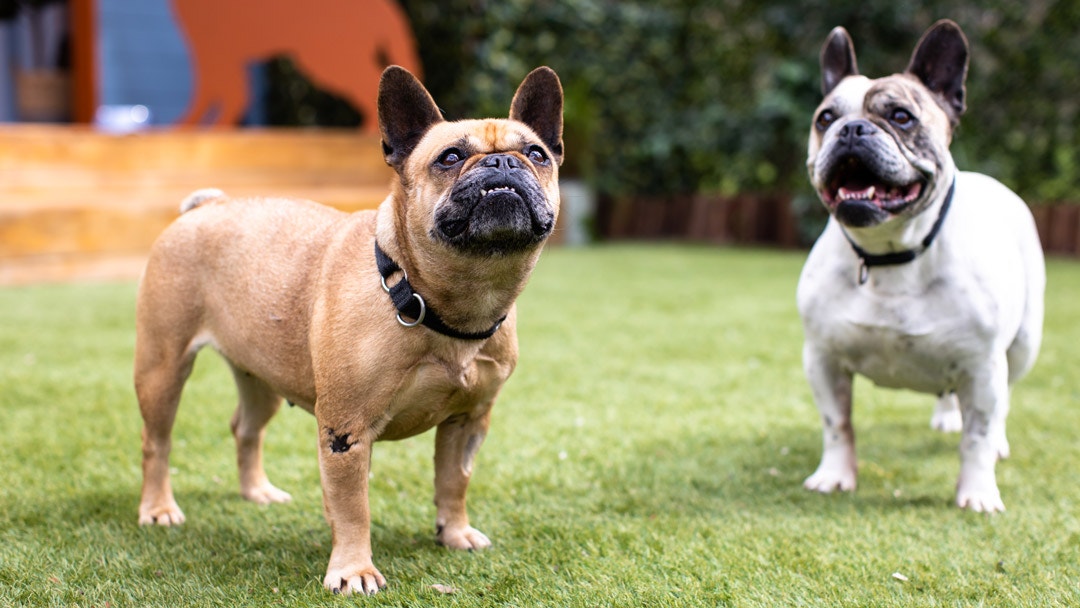 Here's a bit of an insight into my background and personality:
BACKGROUND
Sophia and Shiloh were surrendered together to an AWL regional branch, as their owner no longer had time to care for them. The two are bonded and would need to go to a home together. They could be rehomed with cats.
PERSONALITY POINTS
Sophia is the more confident one who likes to meet new people.
Shiloh is more timid and relies on Sophia for reassurance.
They will need an owner willing to build their confidence.
FAVOURITE THINGS
Each other – they love doing everything together.
Enjoy pats and cuddles – Sophia more-so than Shiloh.
Love their dog biscuits.
FACTS
Their names are Sophia and Shiloh.
Sophia is almost 7 and Shiloh is 7.5 years old.
They are both French Bulldogs