My name is Lolla...
I've been in the shelter for 18 days. I am a 7 year 7 month old desexed female Bullmastiff mix. My colour is white.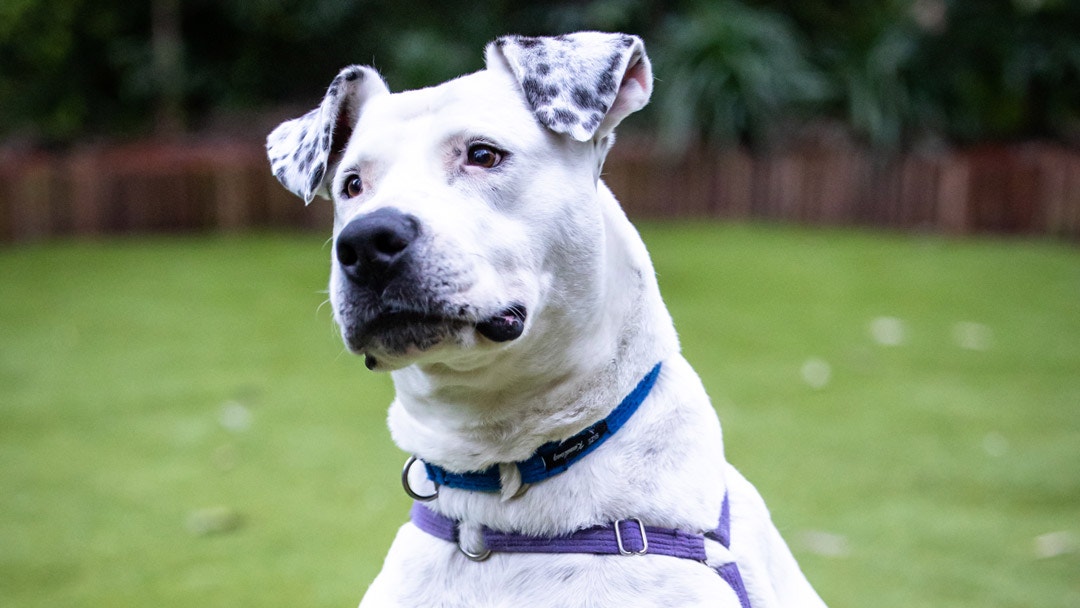 Here's a bit of an insight into my background and personality:
BACKGROUND
Lolla was transferred to AWL earlier this year. She was adopted quite quickly, however was brought back 3 months later, as her new owner couldn't handle her being so strong.
PERSONALITY POINTS
Very sweet and loving nature.
Can be timid in new situations and may need time to assess her surroundings.
Calm and placid energy.
FAVOURITE THINGS
Loves cuddles at any time of day.
Enjoys wrestling in the yard with her handler.
Likes to meet and play with other dogs.
FACTS
Her name is Lolla
She is over 7 years old
She's a large Bullmastif
MEDICAL
Desexed and microchipped. Vaccinated.
Metacarpals – pain meds, radiographs. Hip dysplasia. Old fracture that's healing. ¼ lame. (4 is the lamest). Fractured her 2nd and 3rd metacarpal and may need further x-rays/treatment in the future.